Smarter reception services
The ticket vending iPad app that you can use for free Serialna
Features and
Usage Instructions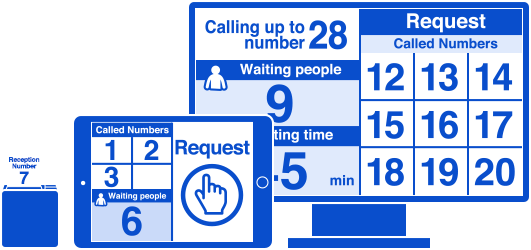 Features and Usage Instructions
Features of Serialna
Easy to install, and reduces the labor of reception services
Quick setup and installation

Usable immediately with just 2 iPads, a ticket printer, and a LAN. Also usable for events or temporary reception facilities.

Easy reception

Customer presses the "Ticket" button to issue a number. Check up on the number of waiting customers and waiting time.

Notification

Use another iPad for the staff to assess the situation, tap the screen to notify customers. No need to call out by voice.
Benefits of use
Benefits for the shop and the customer
customer
Reduce waiting time frustration

Instantly assess how crowded the shop is, and call customers without using staff.
Better use of waiting time

By displaying waiting time and using mail notifications, customers can go out or use waiting time effectively.
Privacy protections

Tickets are managed by number, so there is no need to use personal names.

Shop
Reduce the reception workload

Allowing customers to obtain their own tickets, reducing labor for handling reception.
Instantly assess the waiting situation

Check up on the status of number of customers and waiting time, allowing better service.
Prevent lost opportunties from crowding

By reducing crowding, fewer customers will leave and cause lost opportunities.

Usage
Start immediately with these easy steps

Install the App (free)
Use your iPad to search for "Serialna" in the App Store. Select either the reception or calling app to install.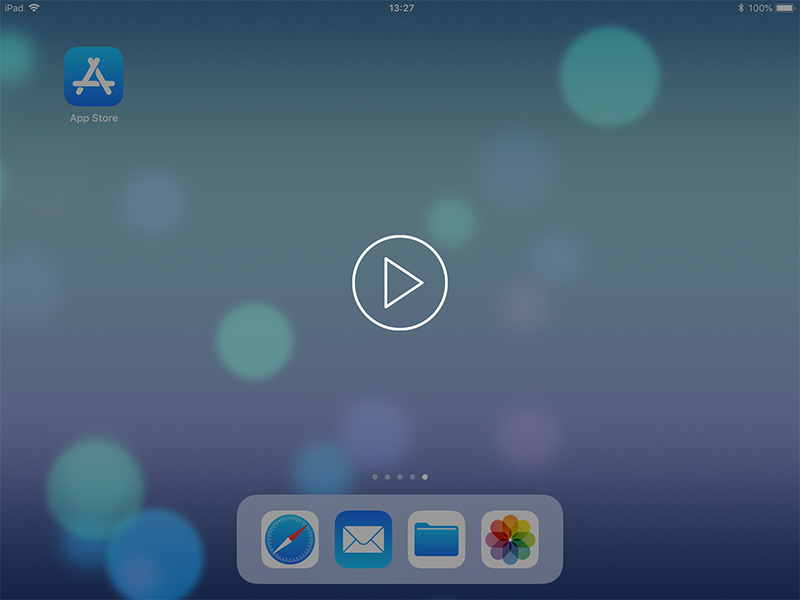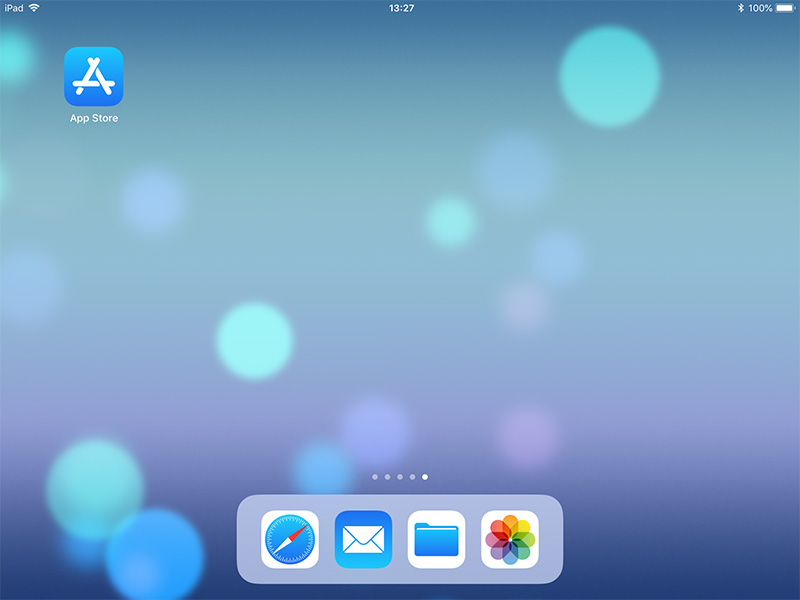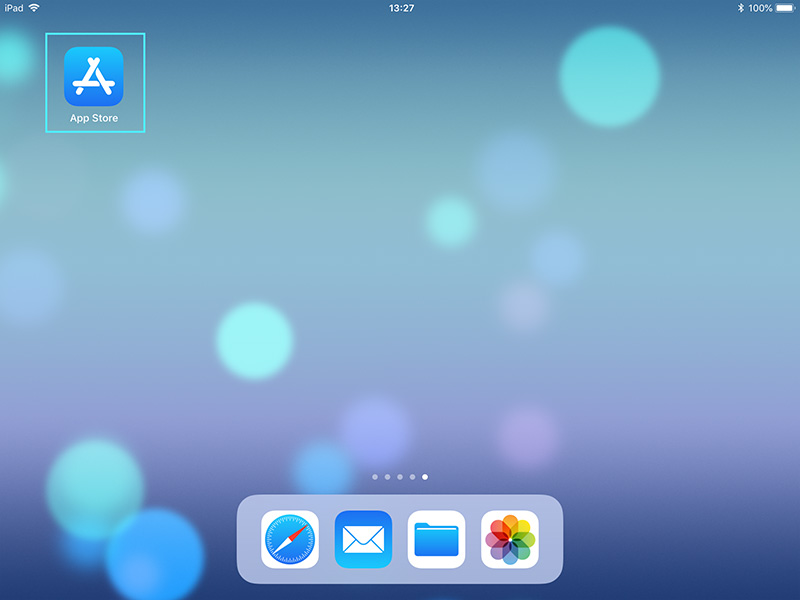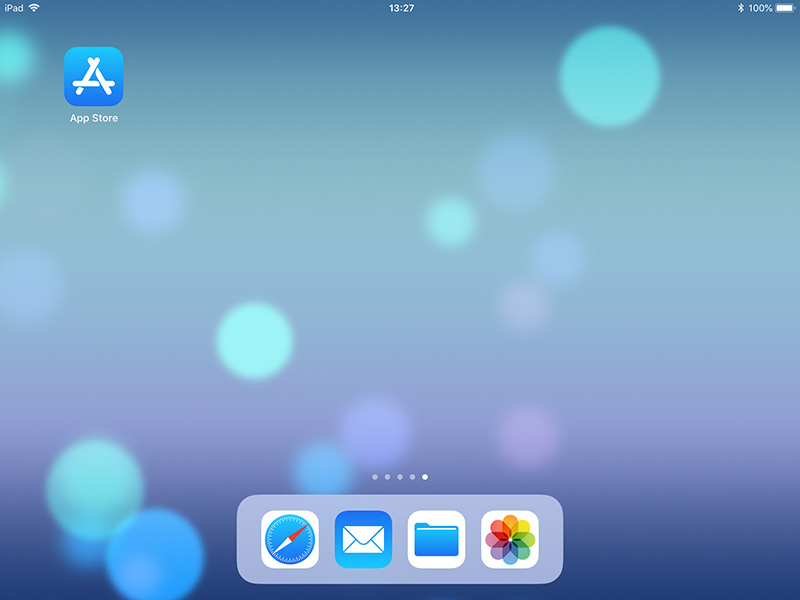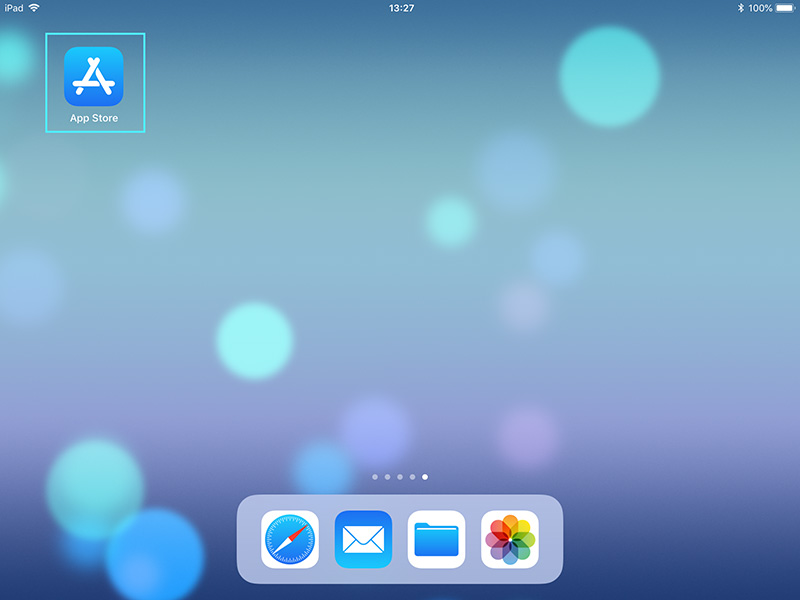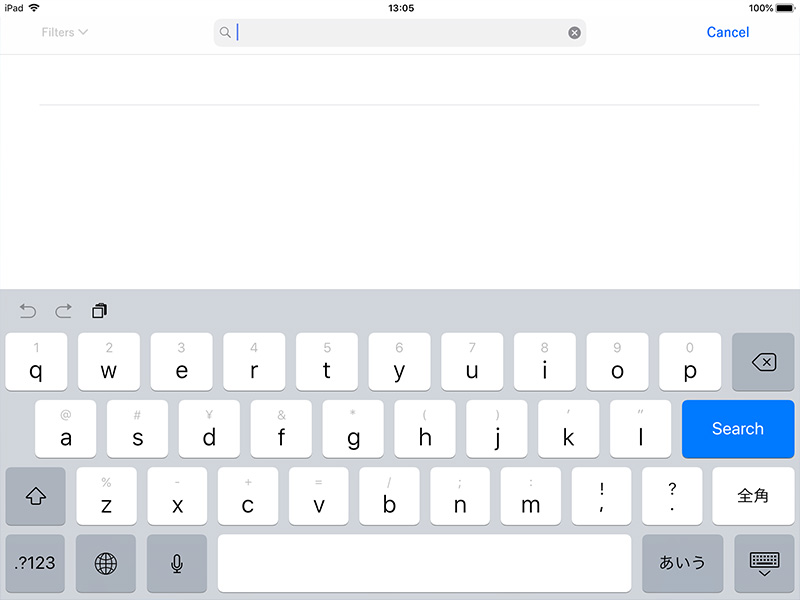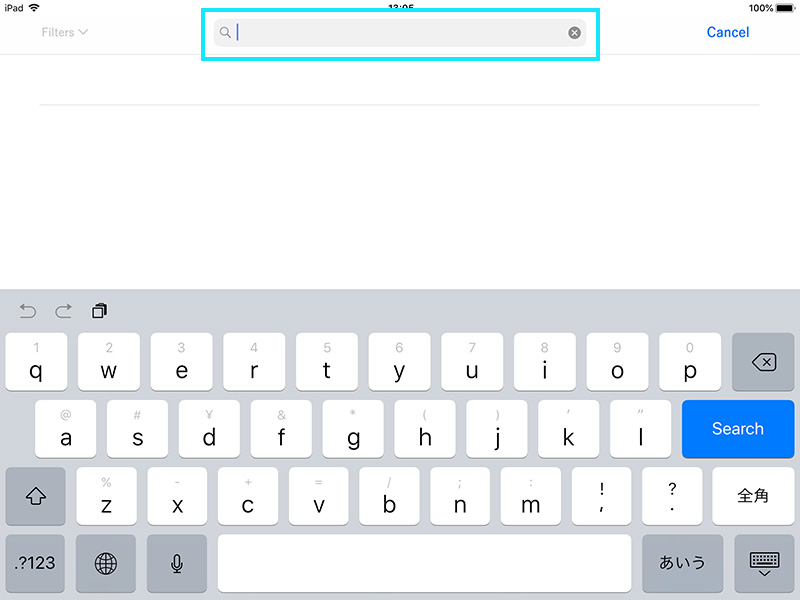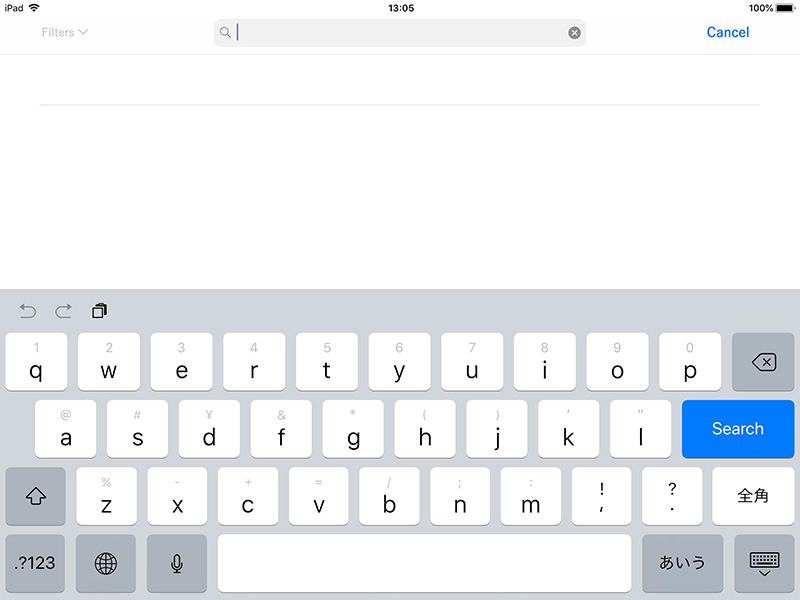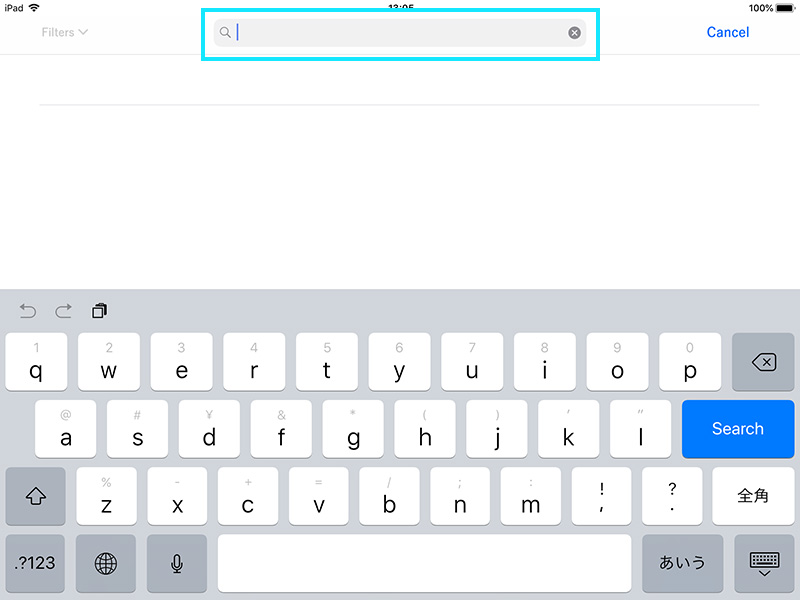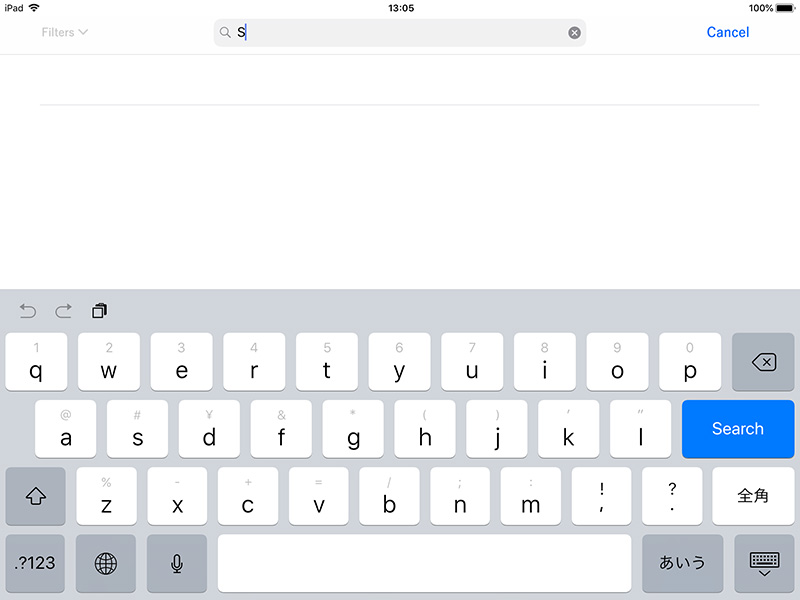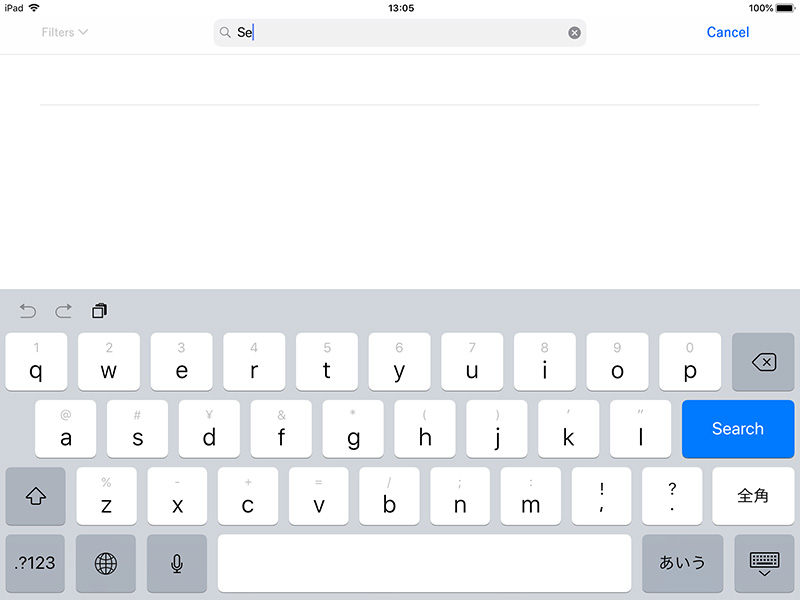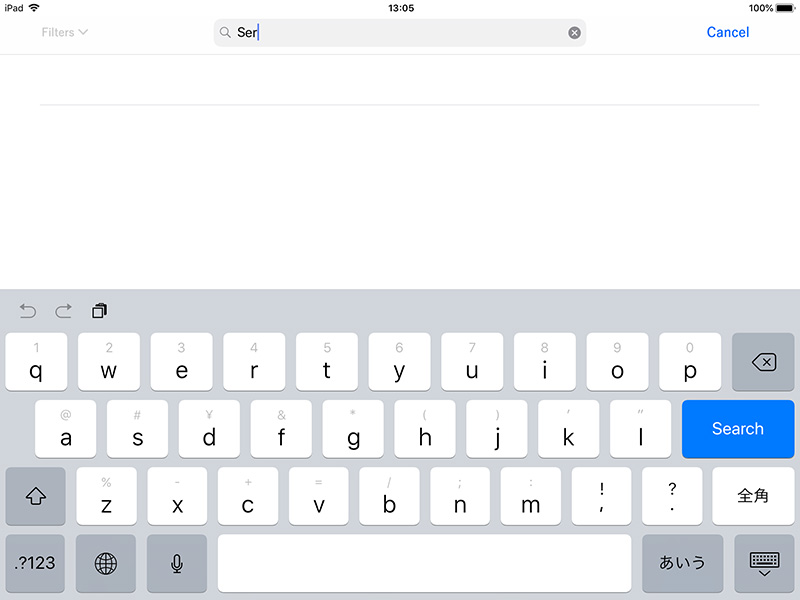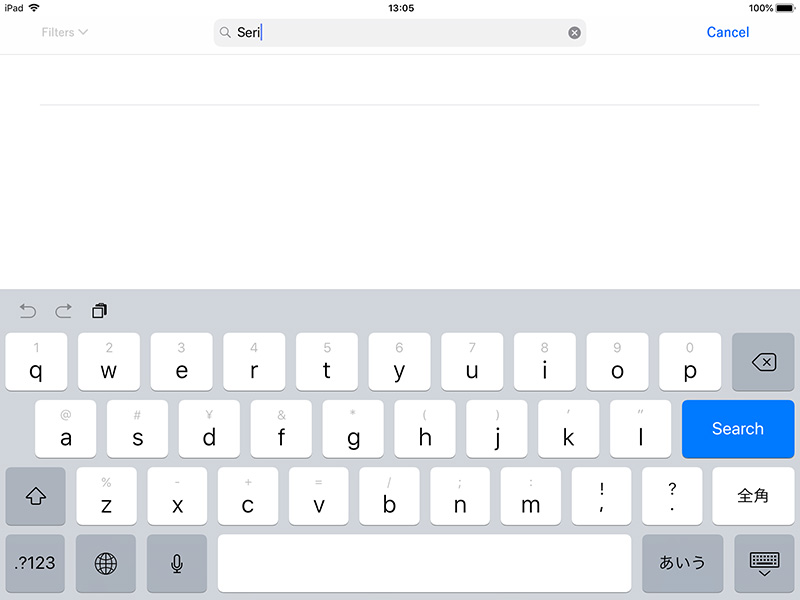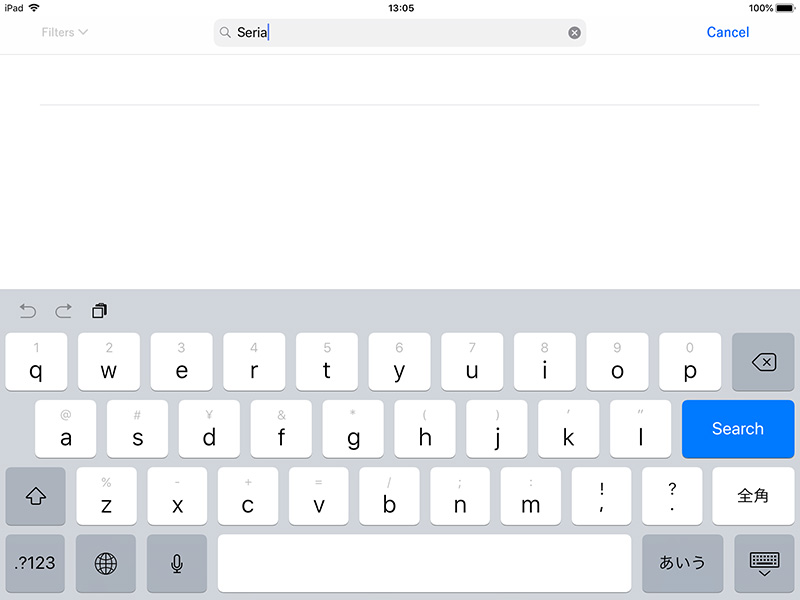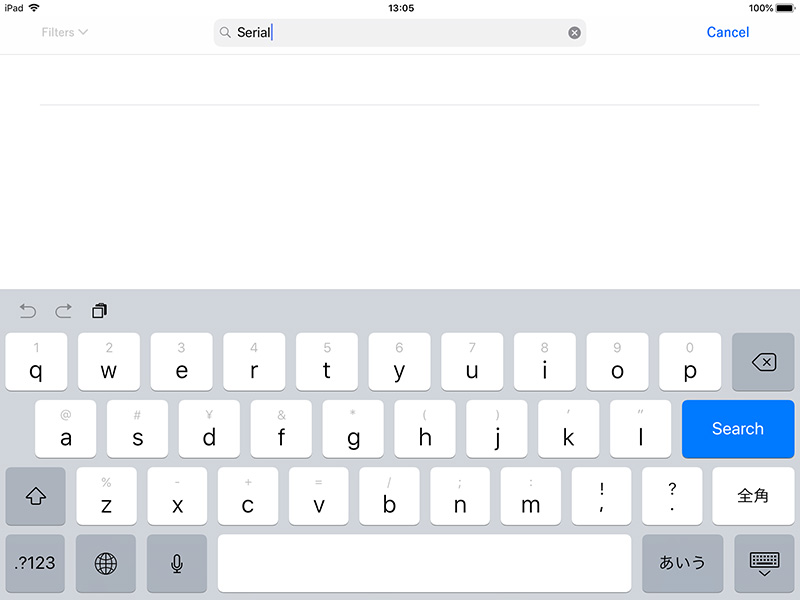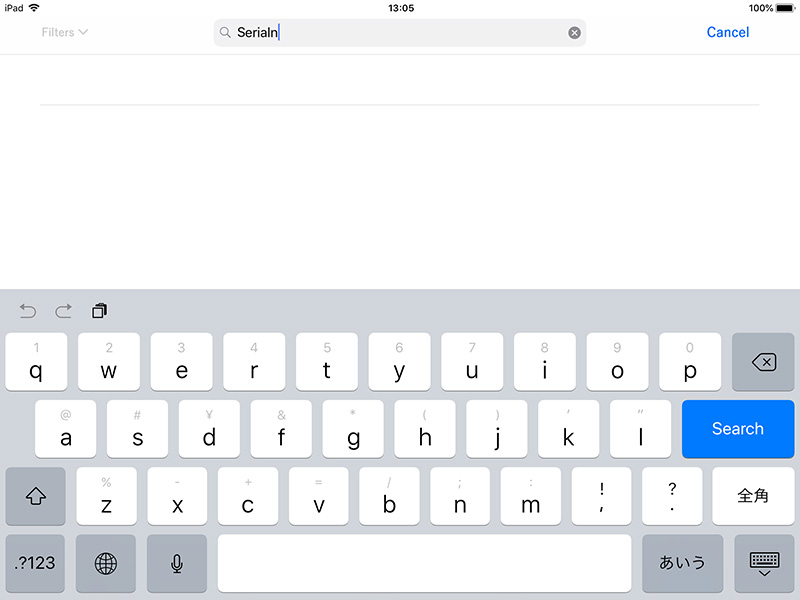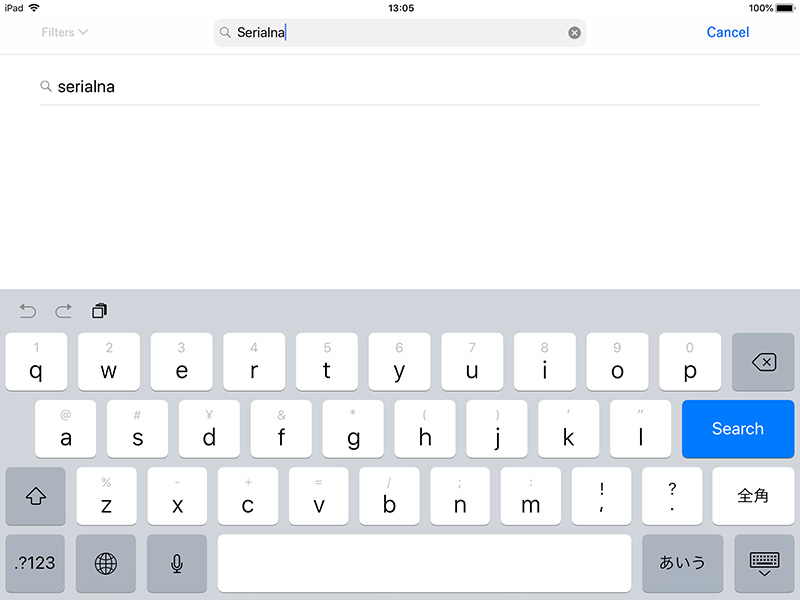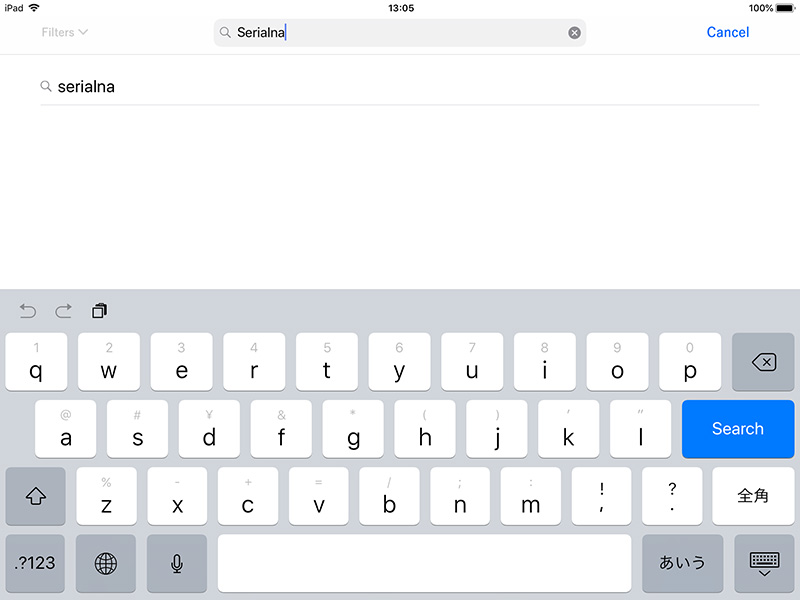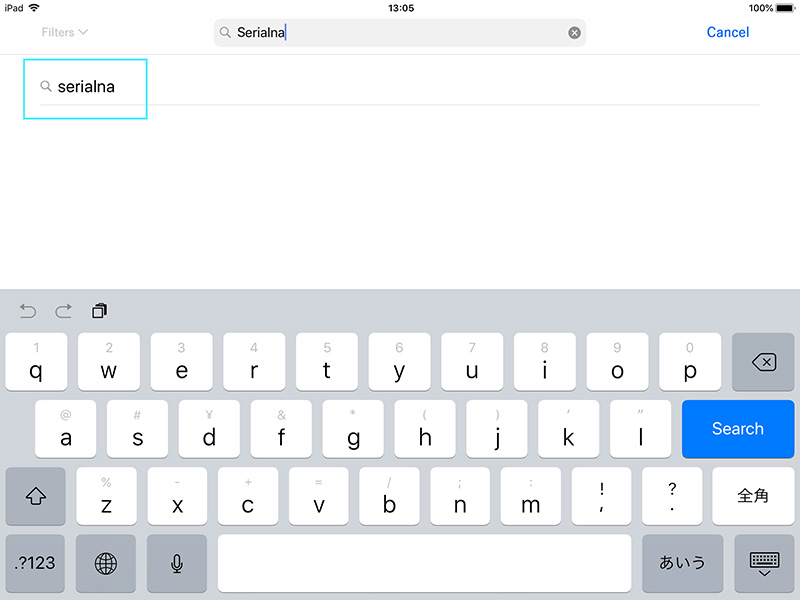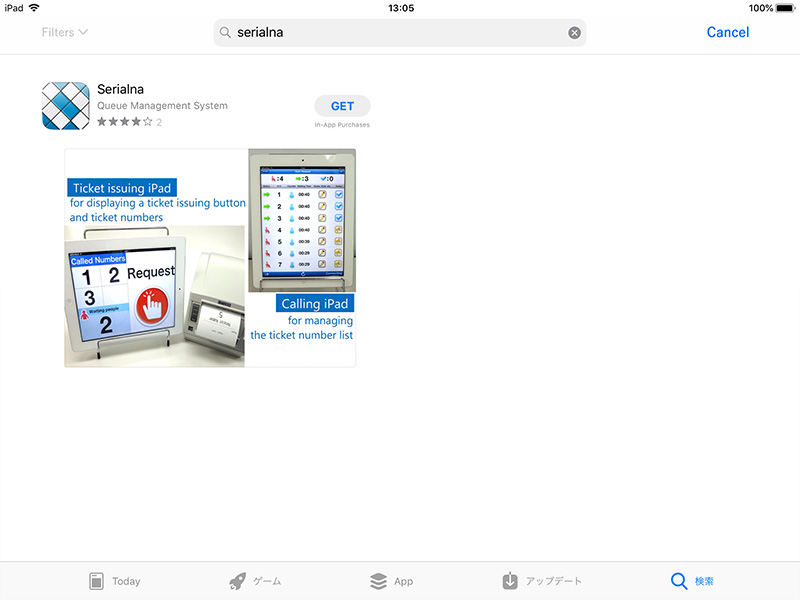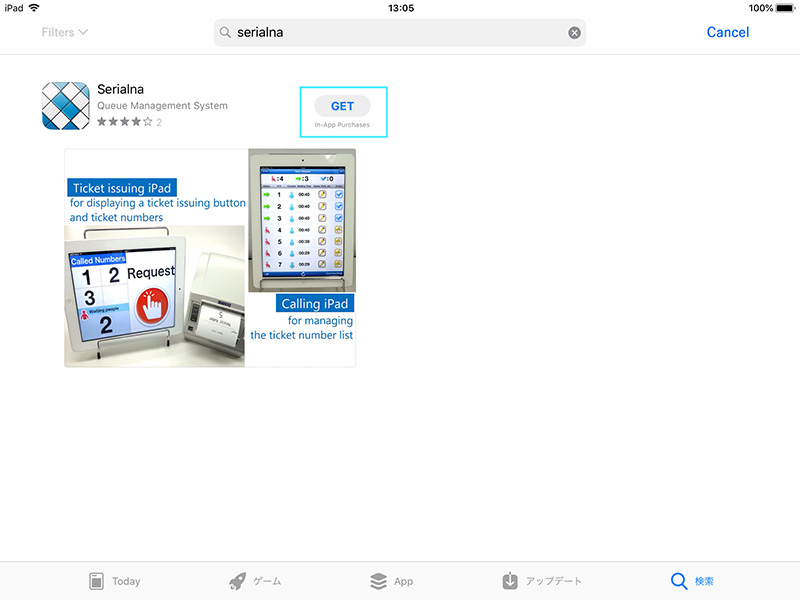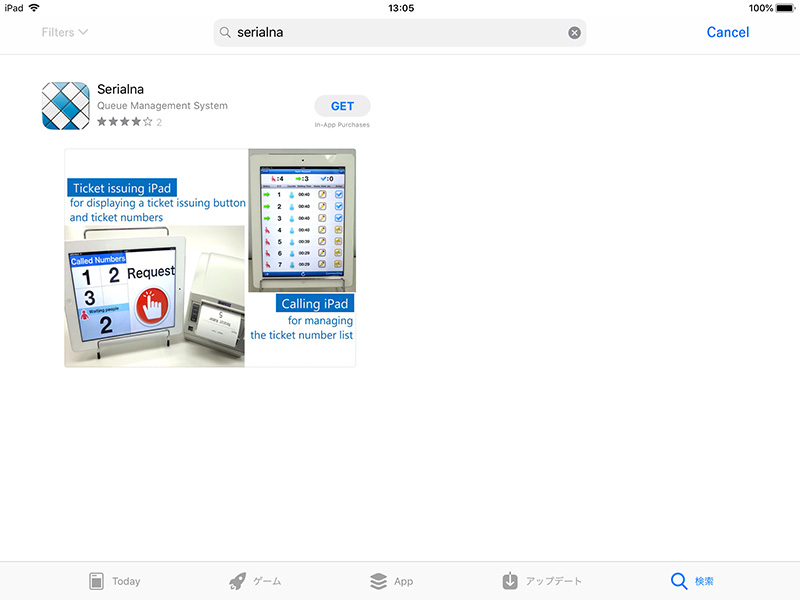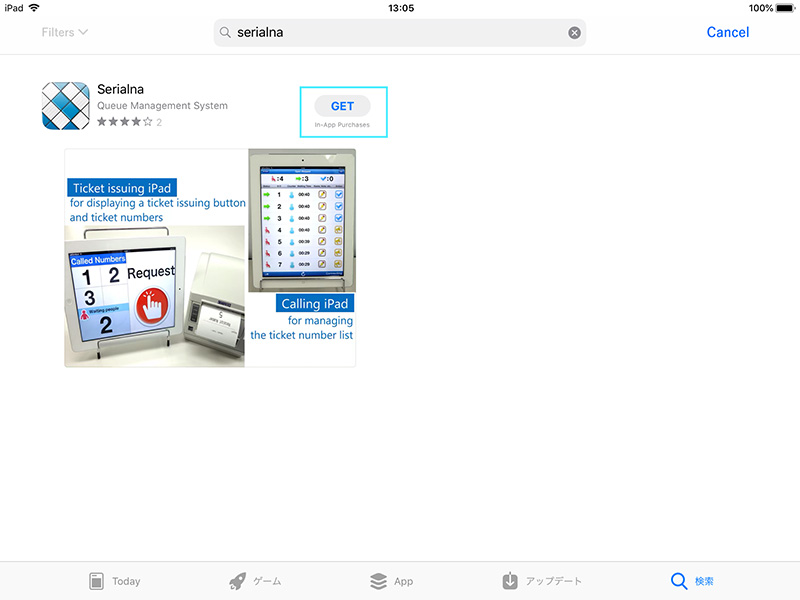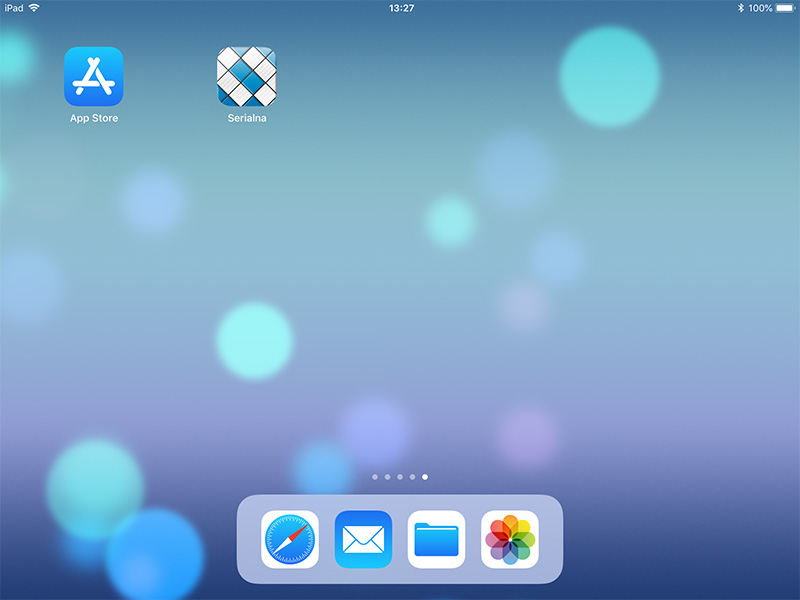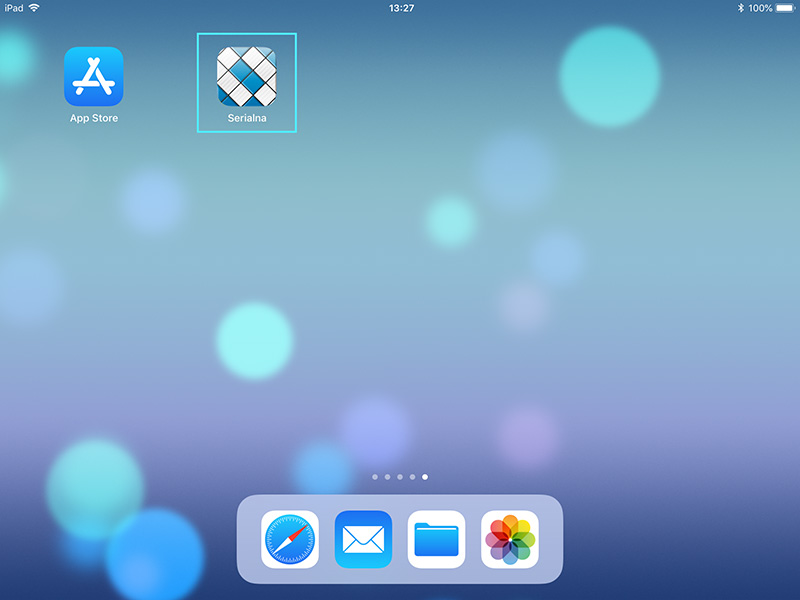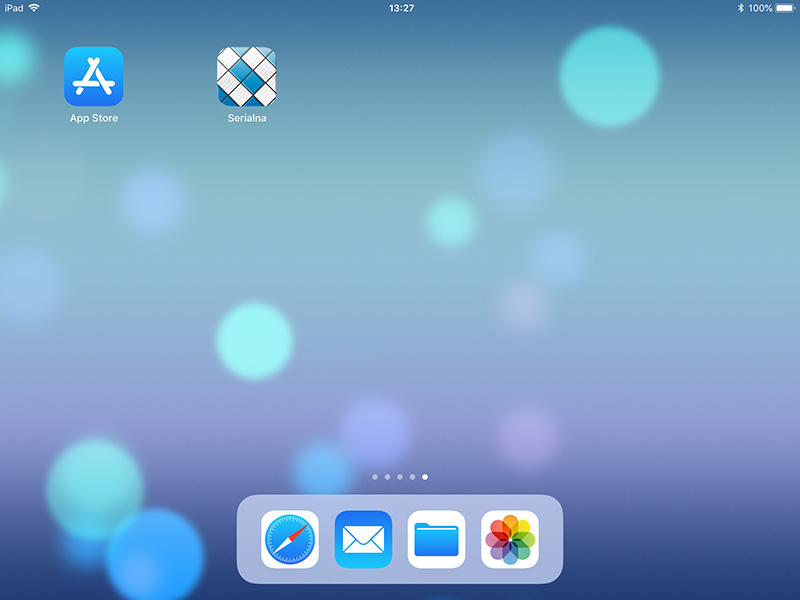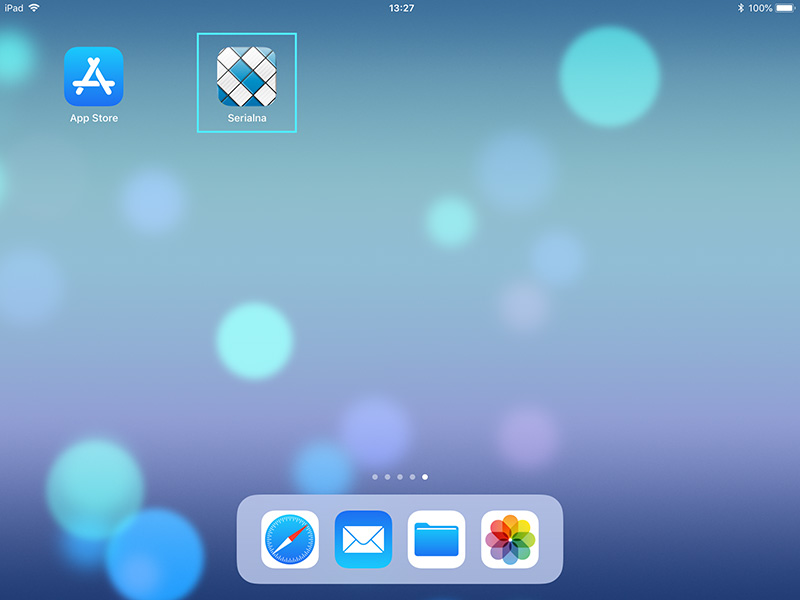 Printer Setup
Connect a printer to a LAN, and select a printer with the reception iPad. Make the initial settings.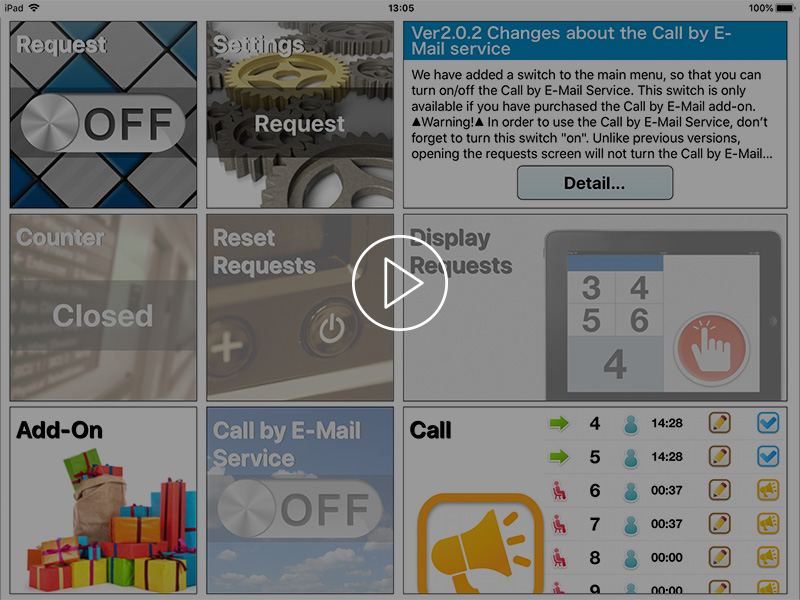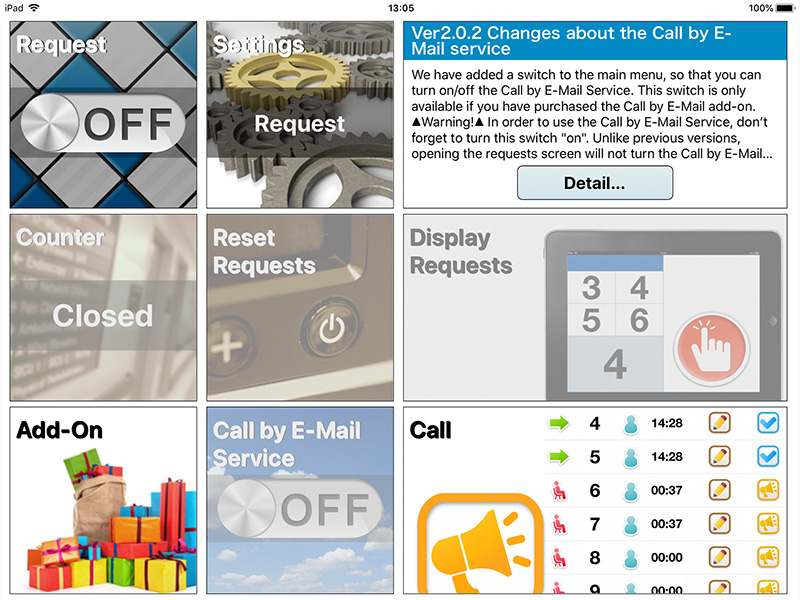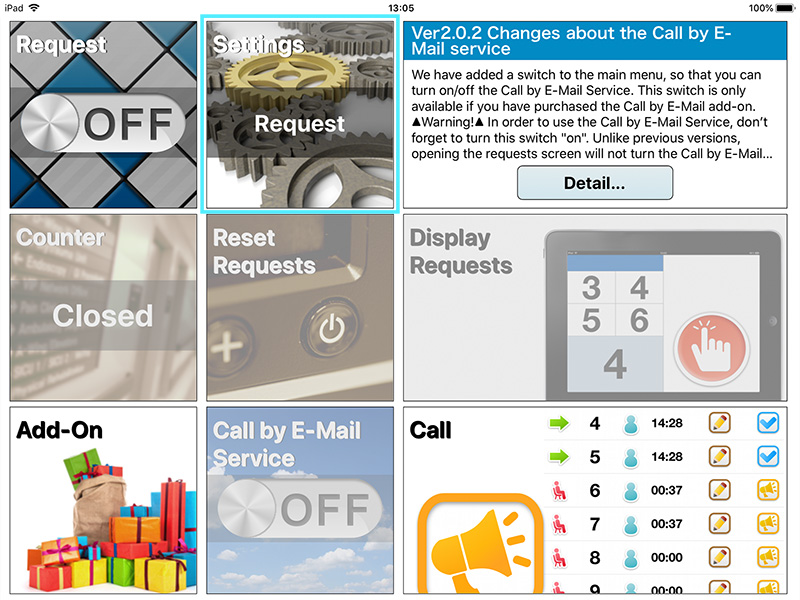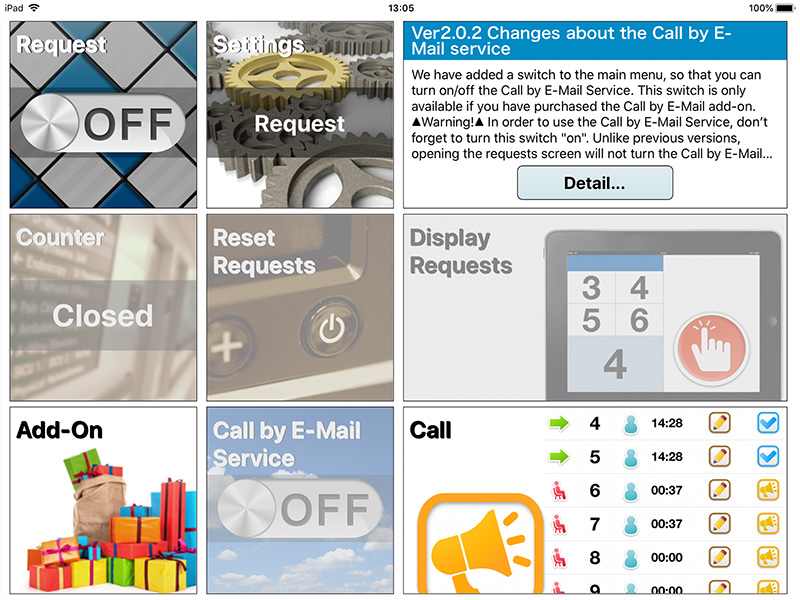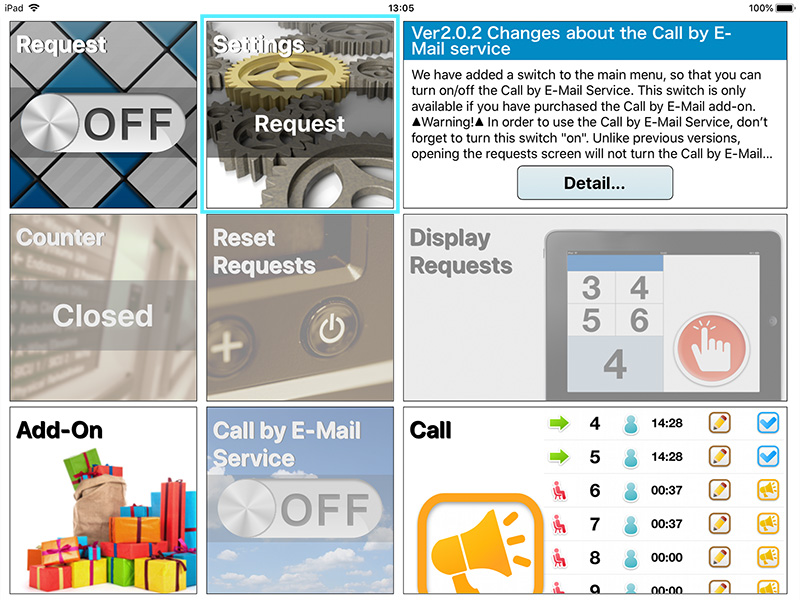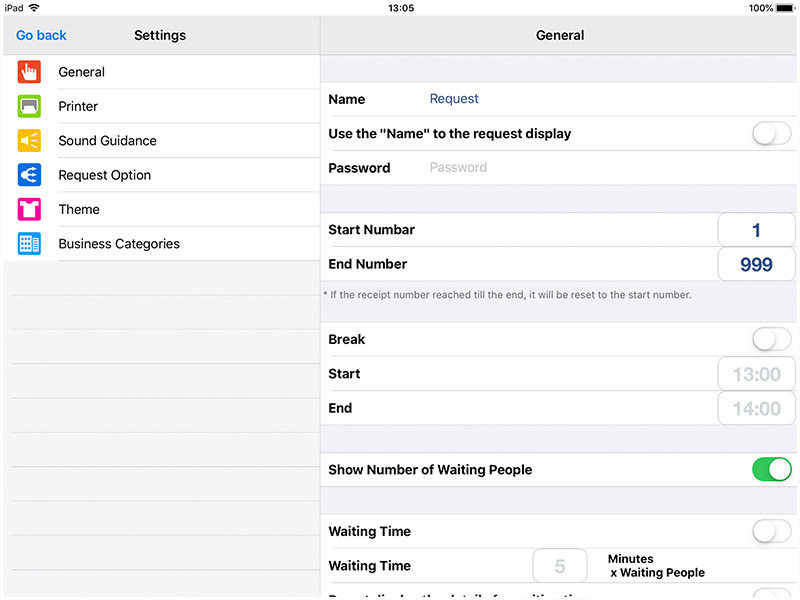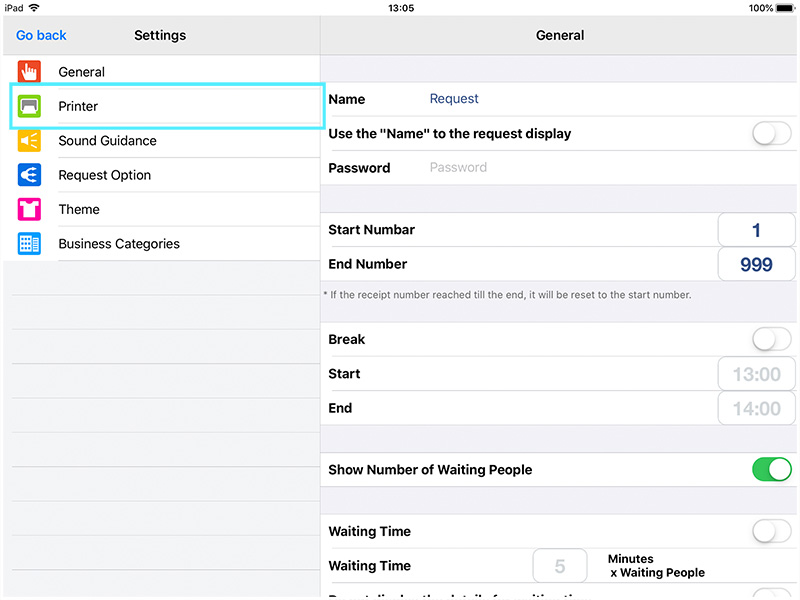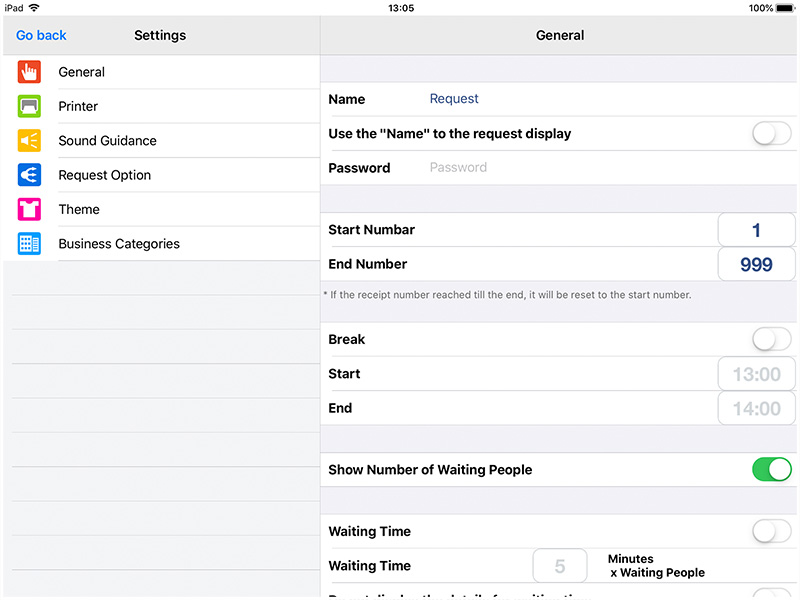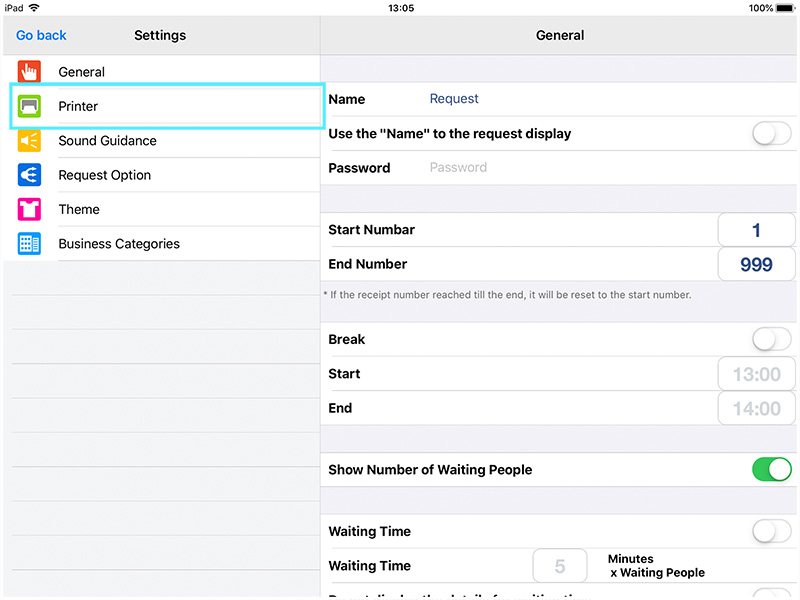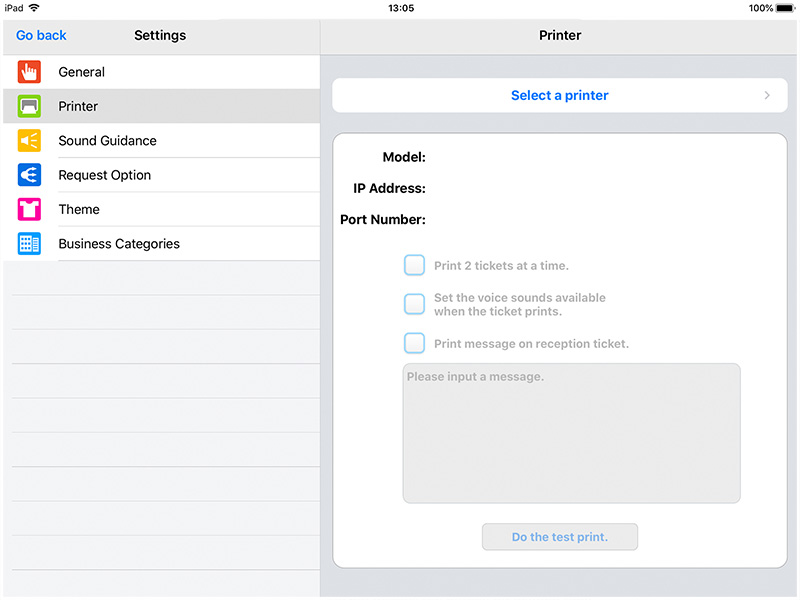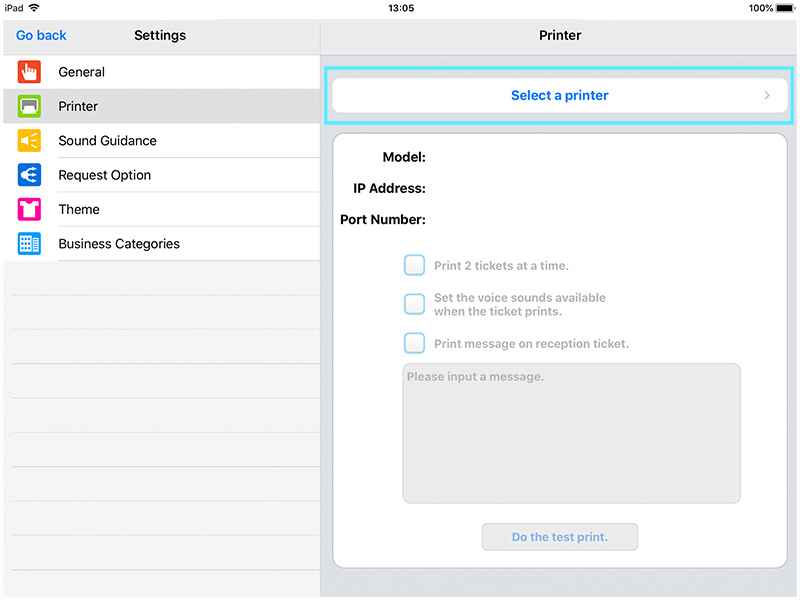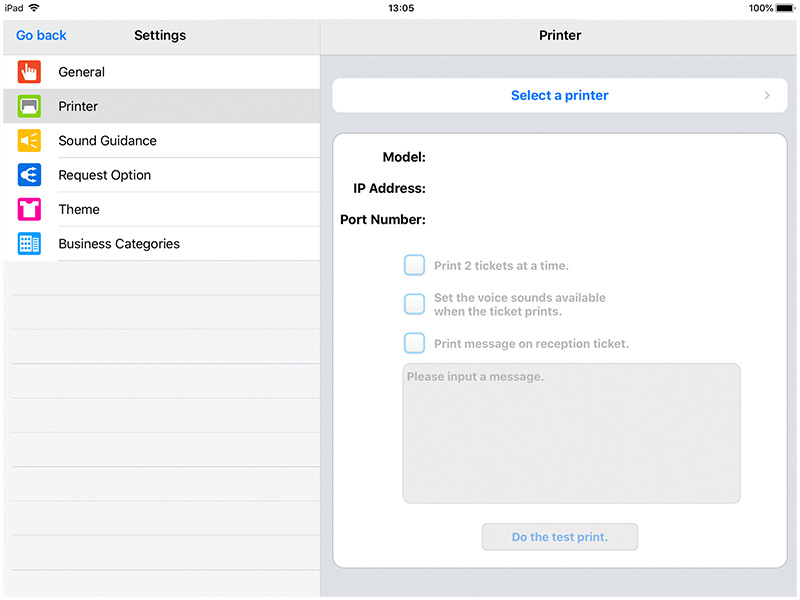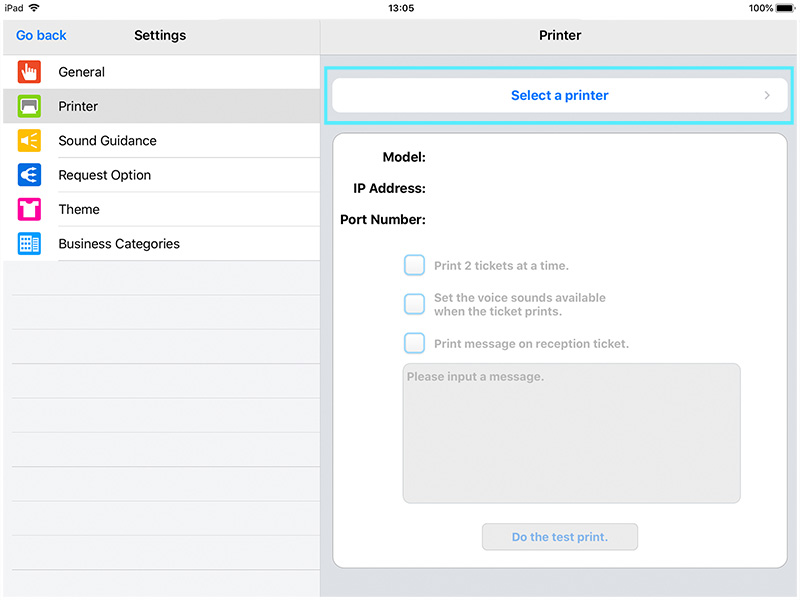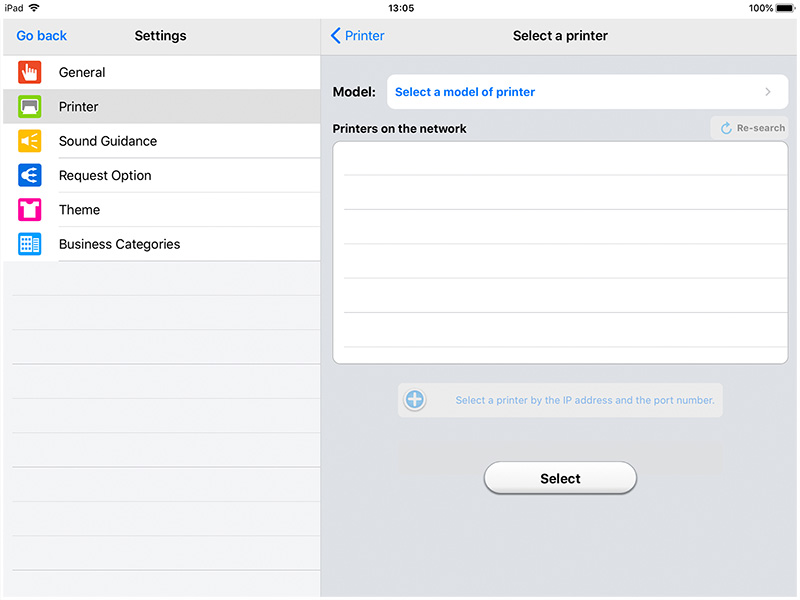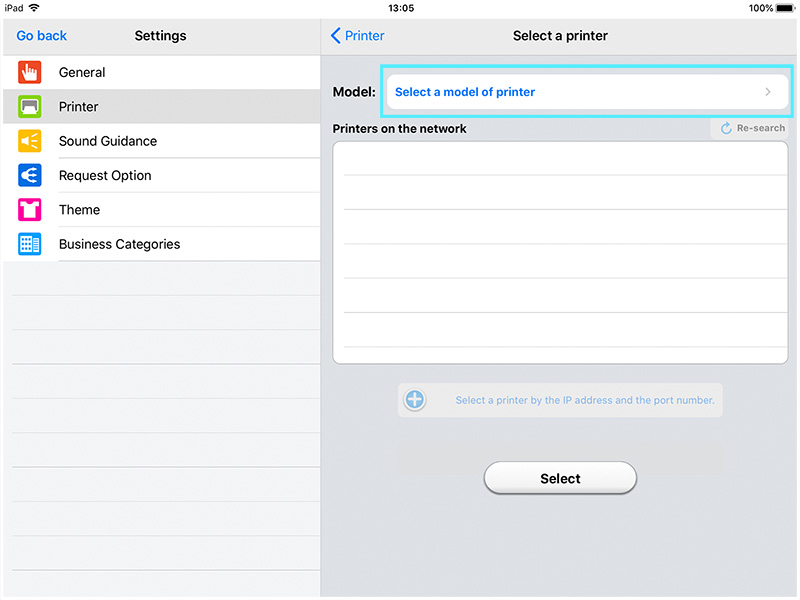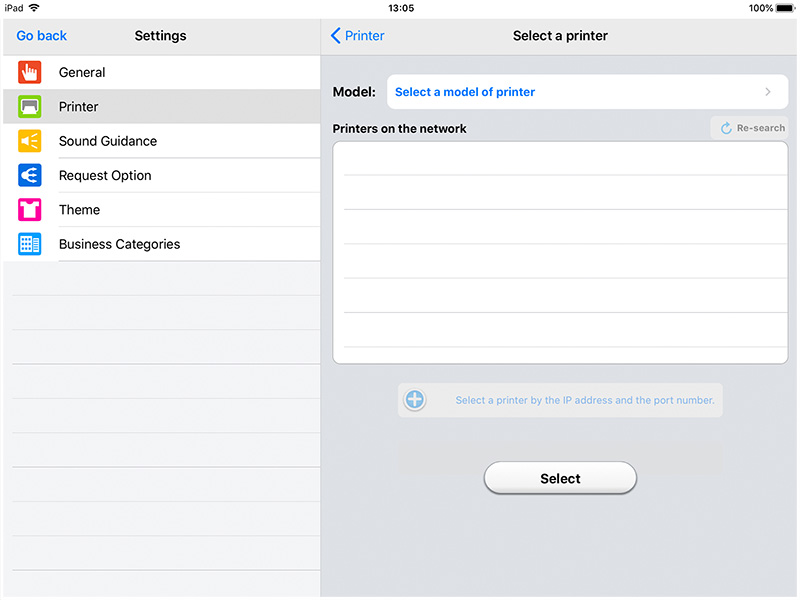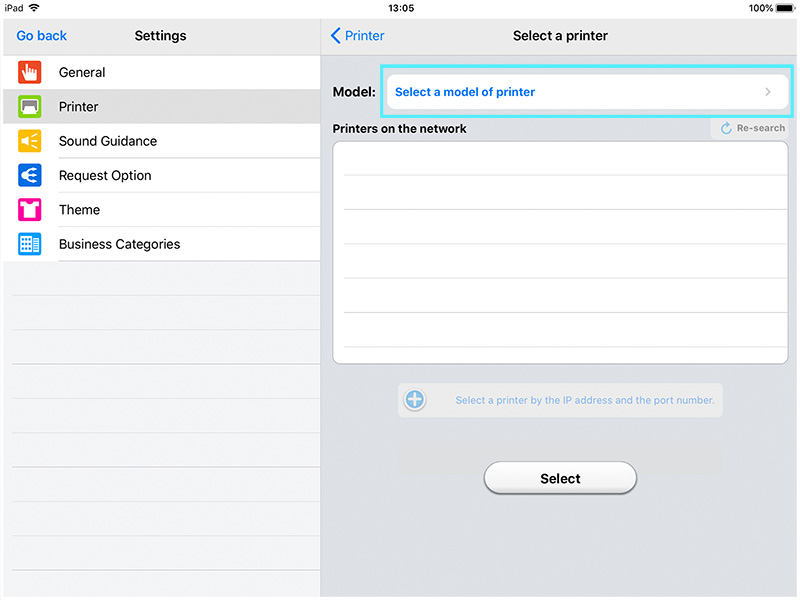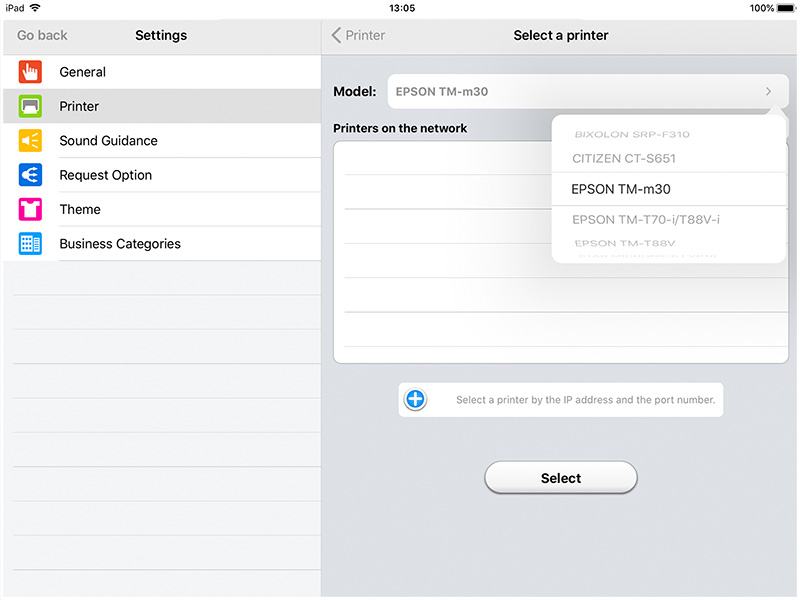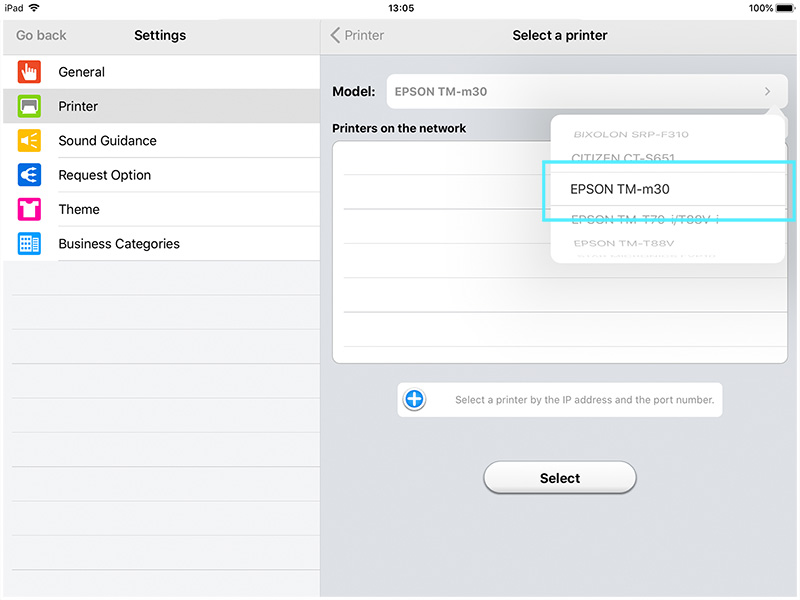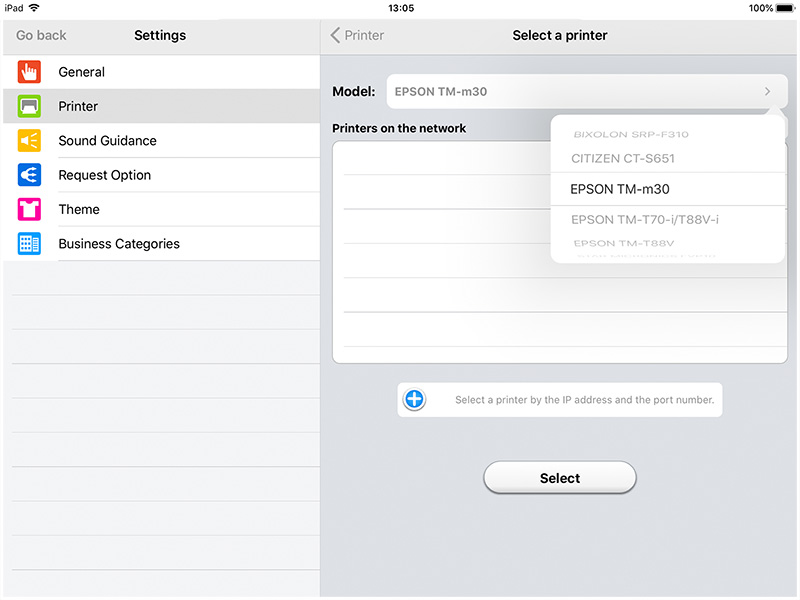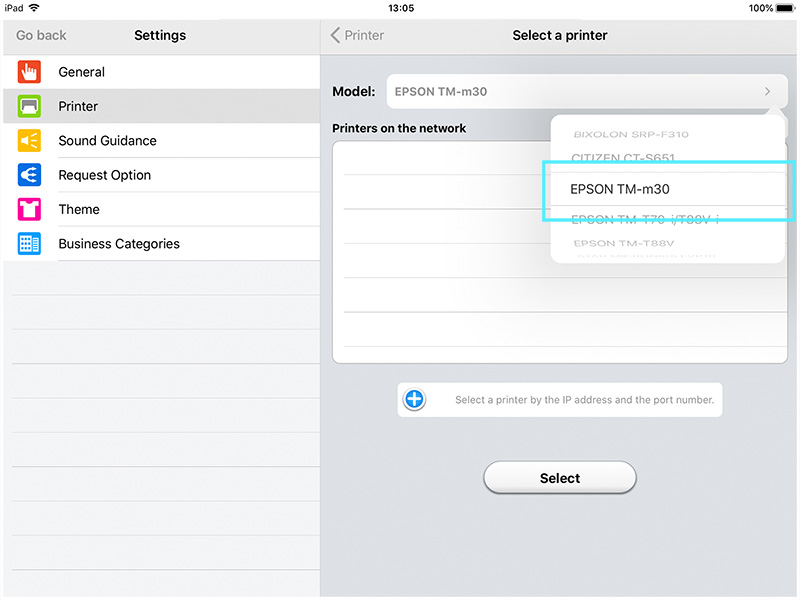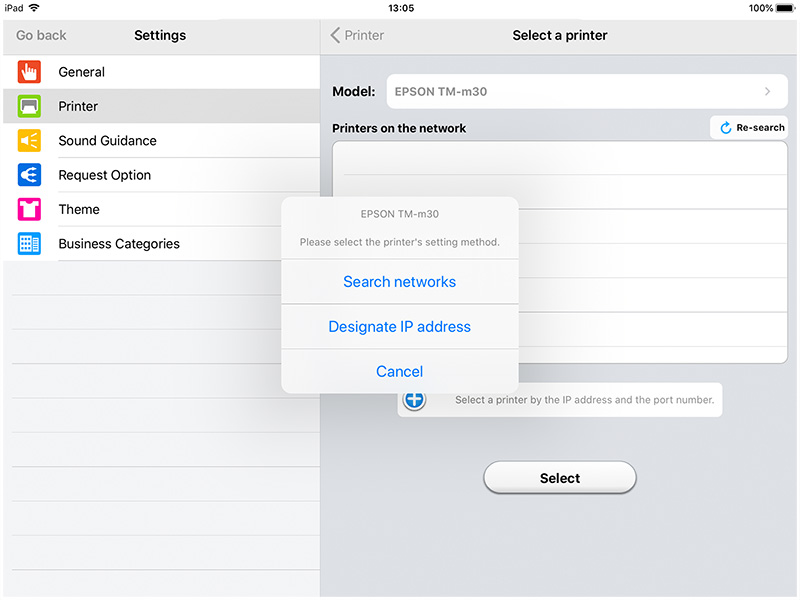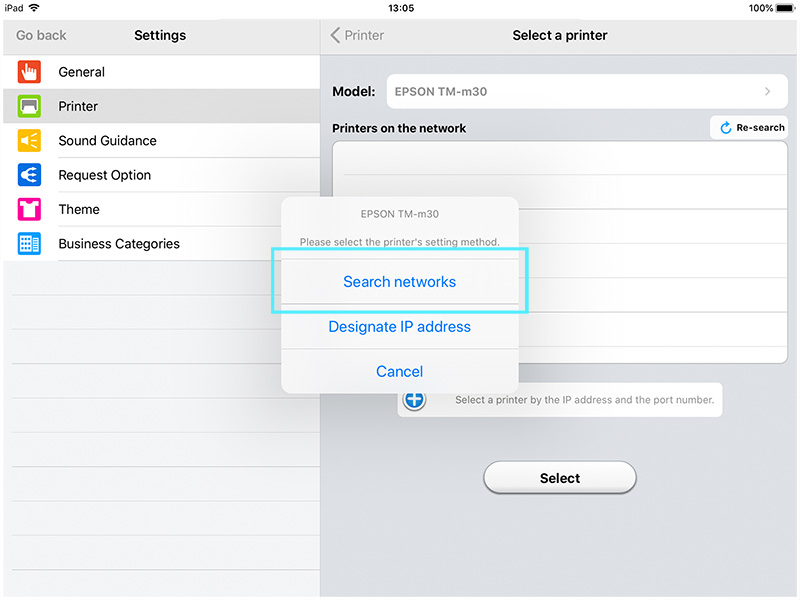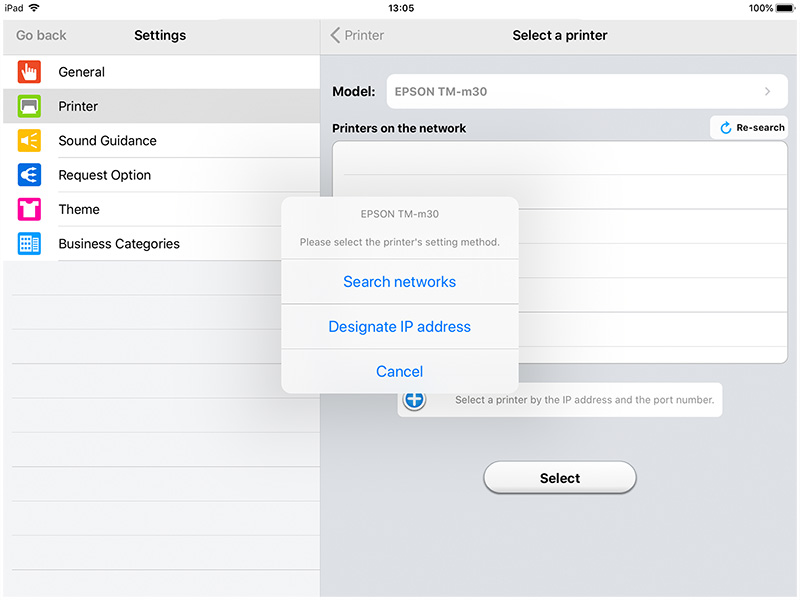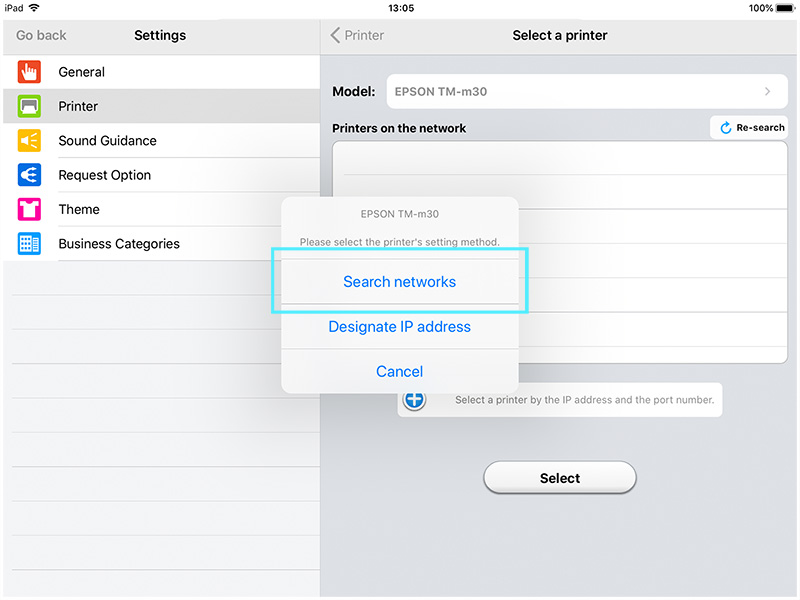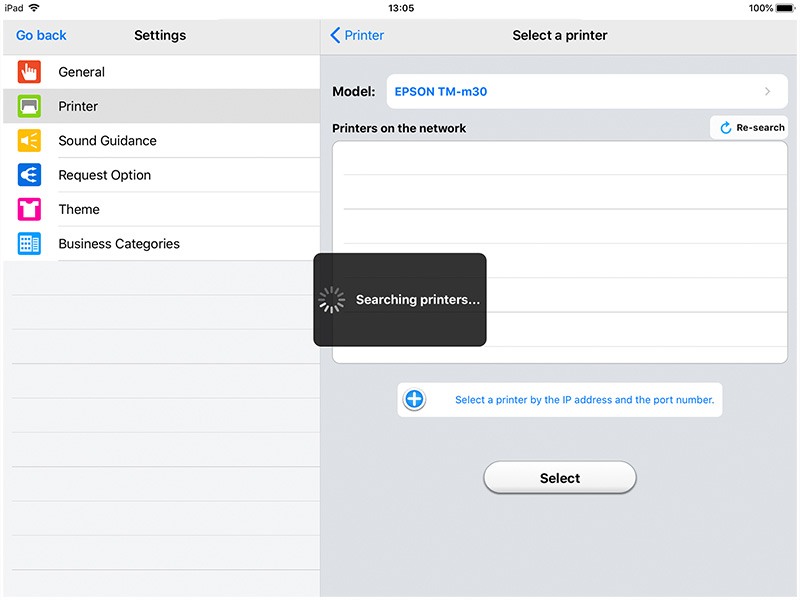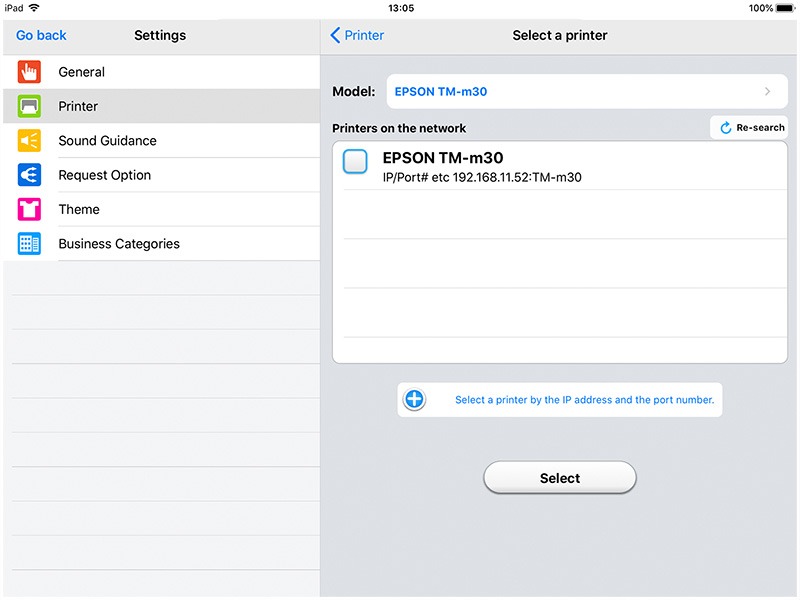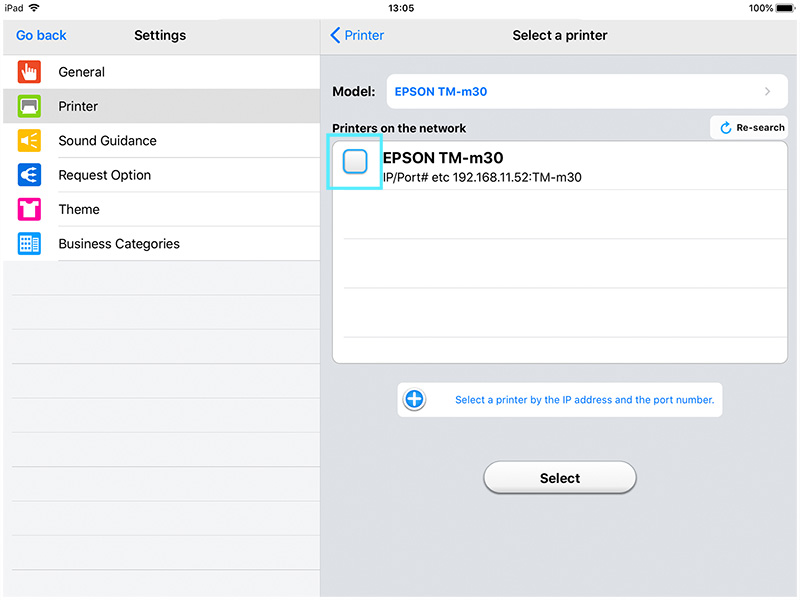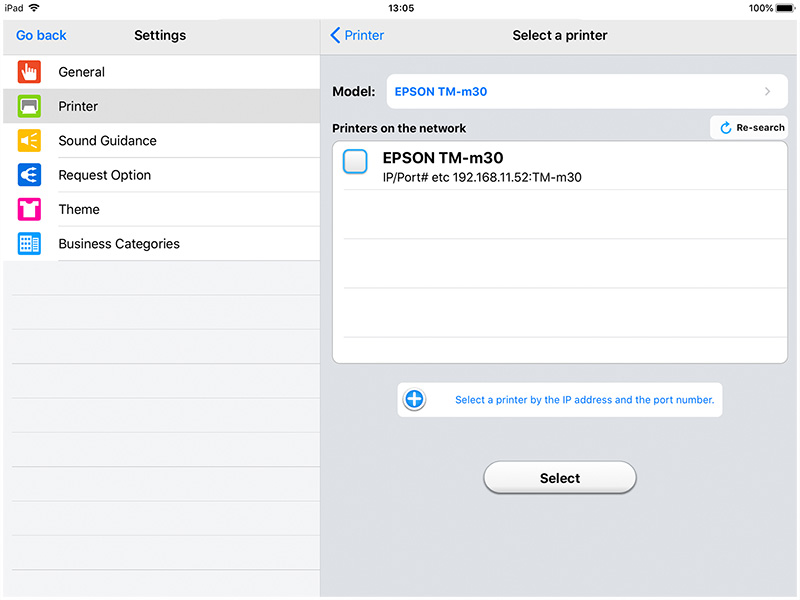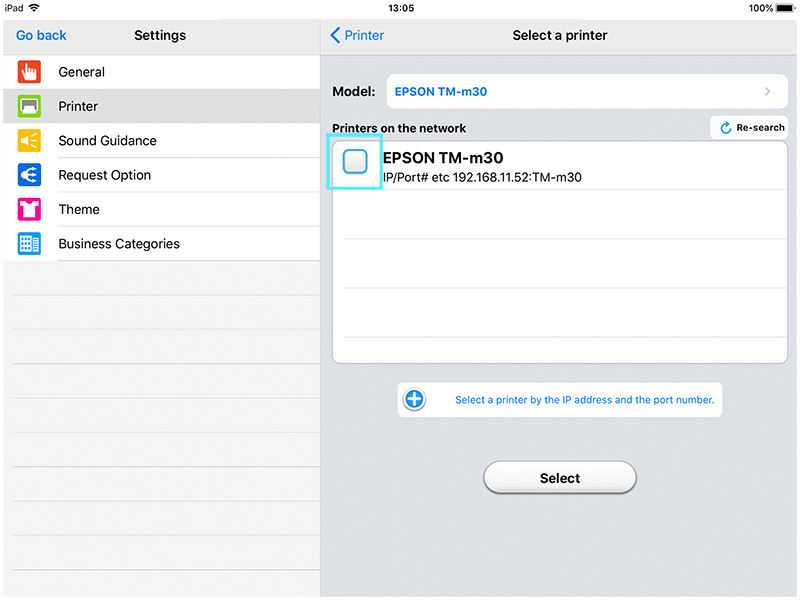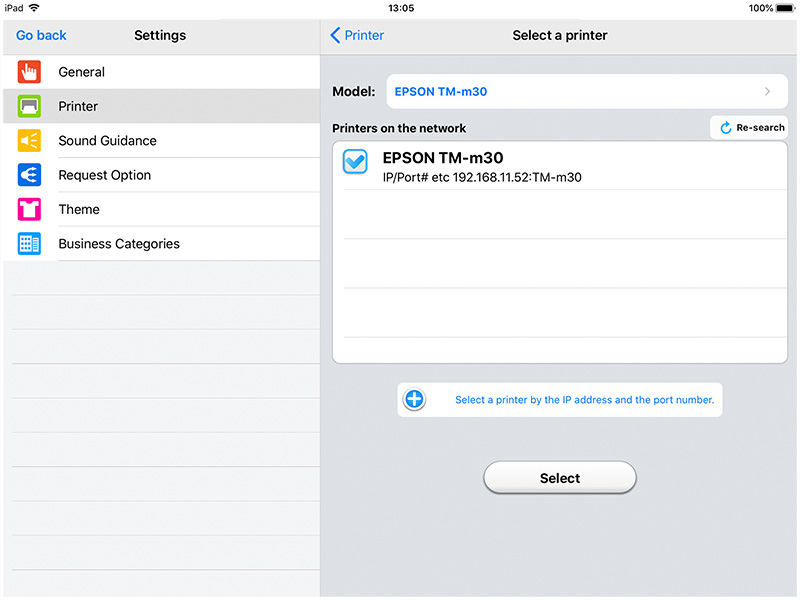 Launch the app and start serving customers
Connect the reception iPad and the calling iPad to each other and it's ready to go. Reception service can be started.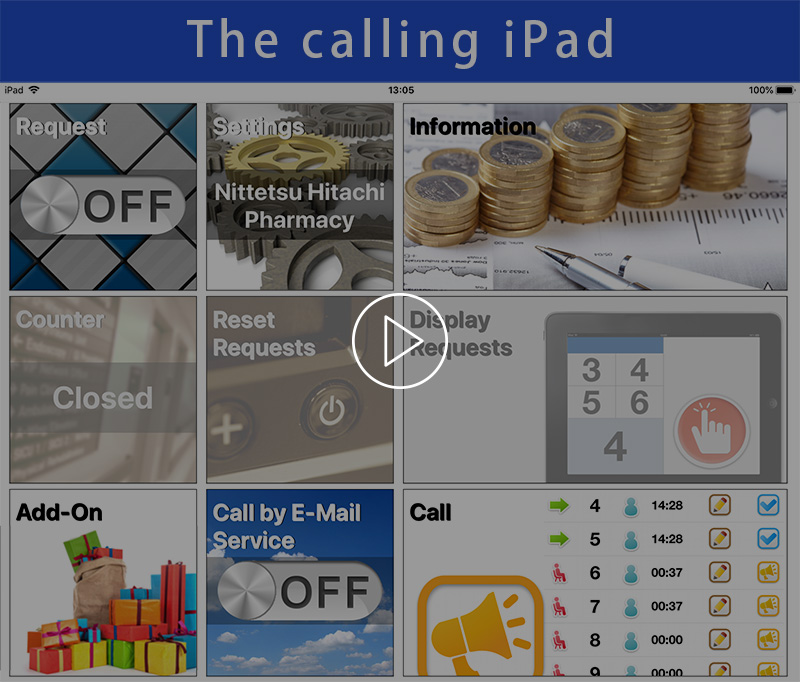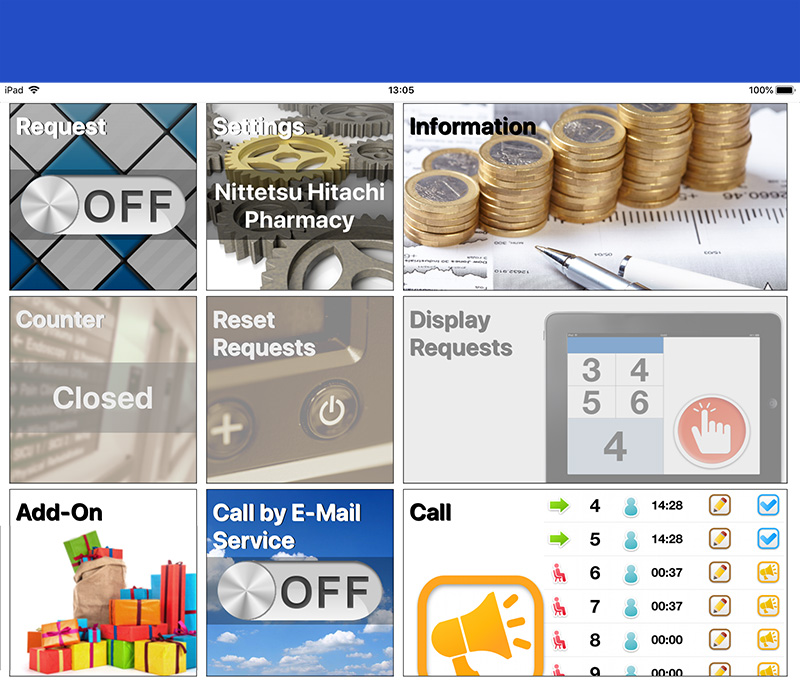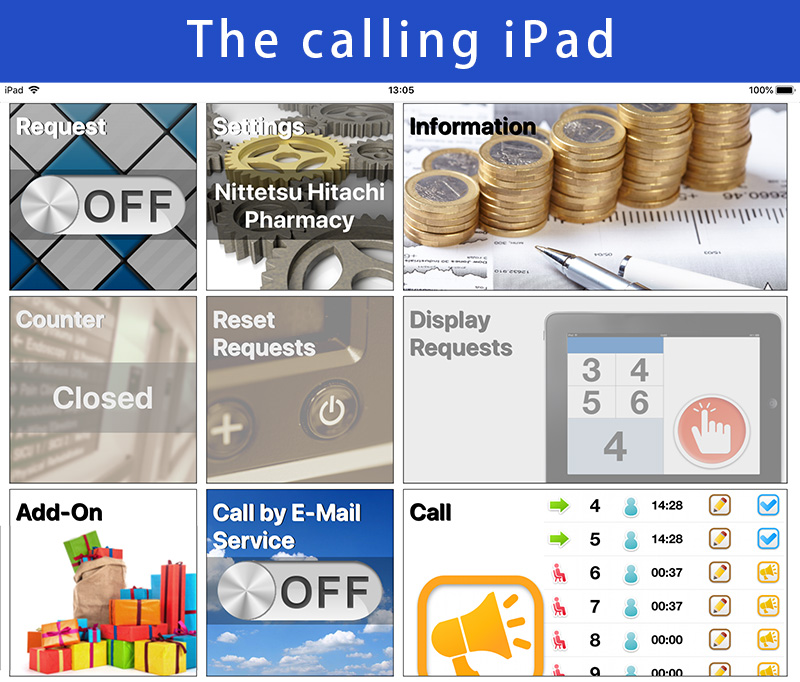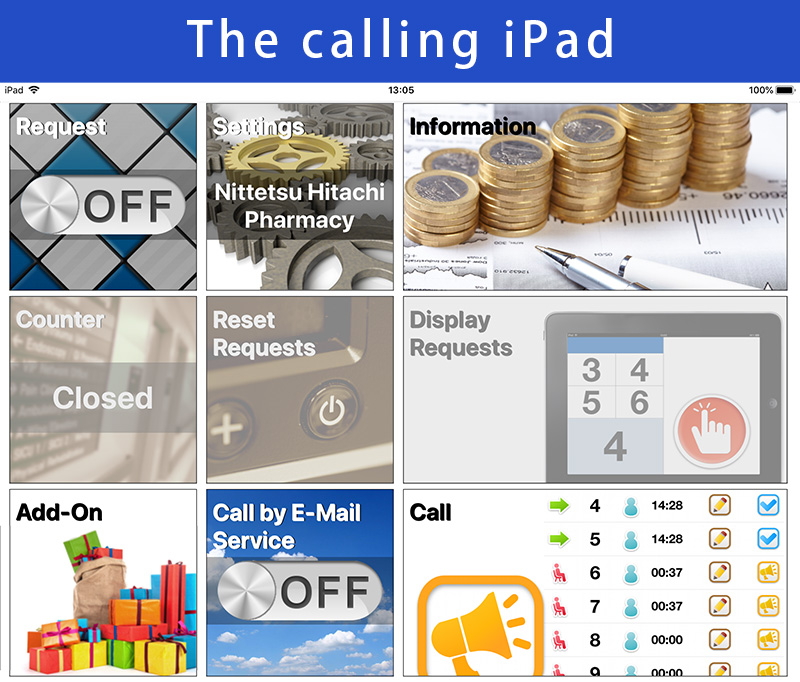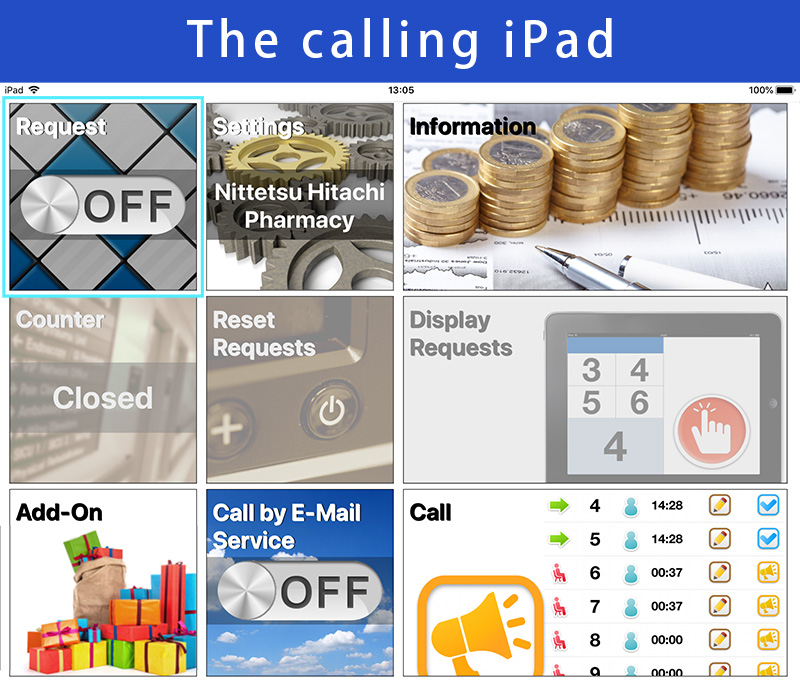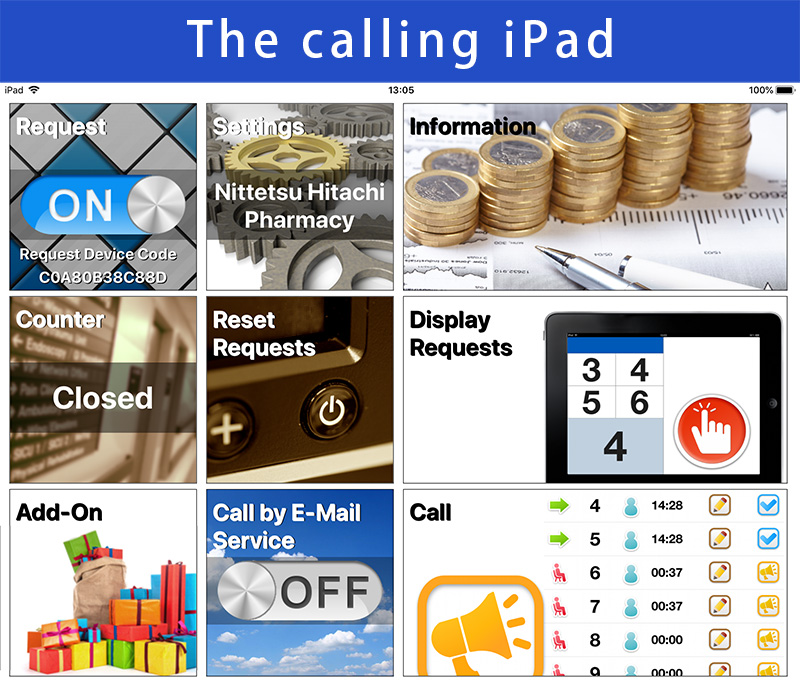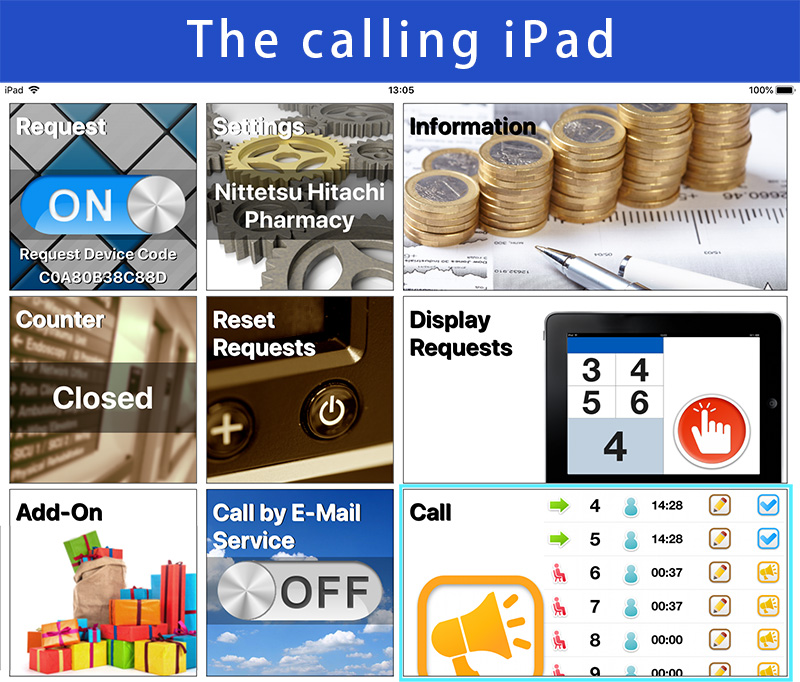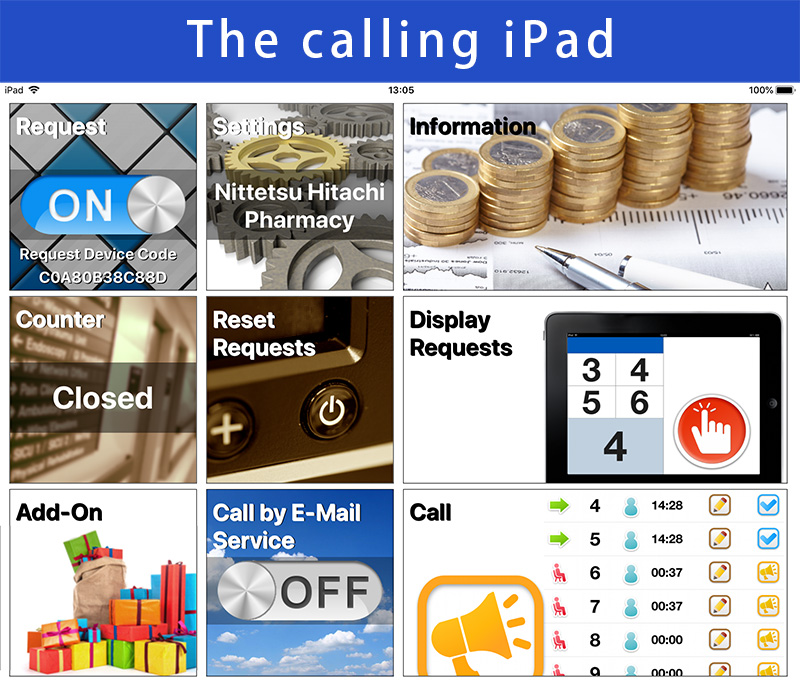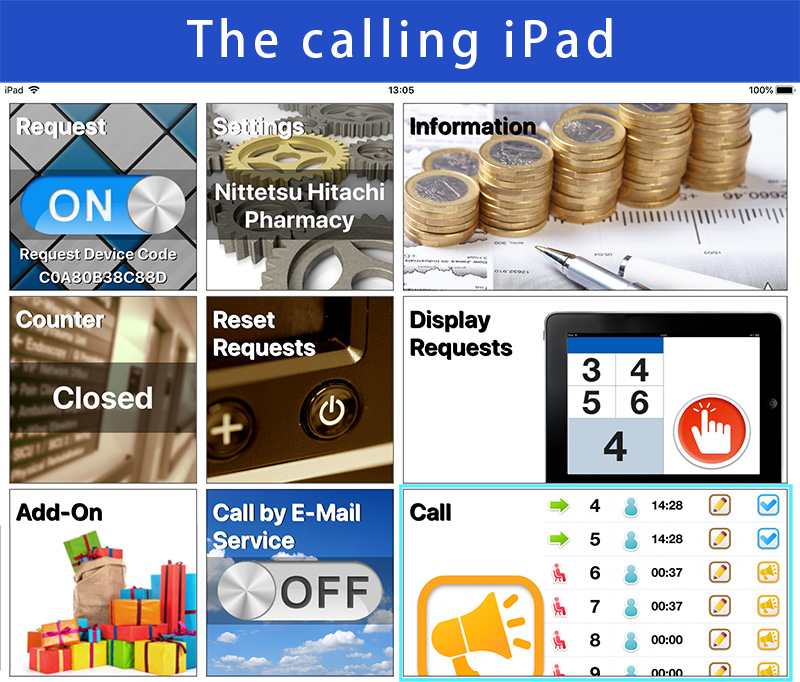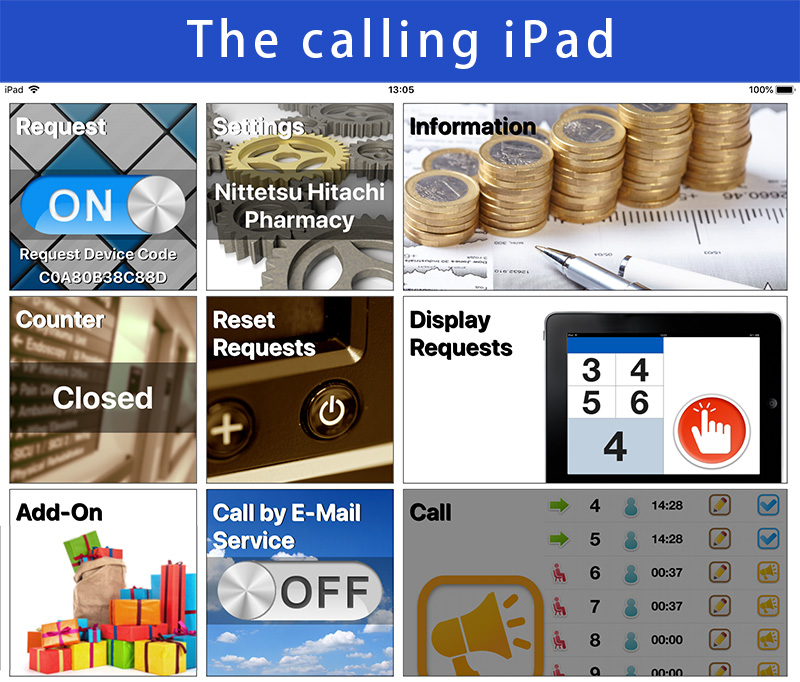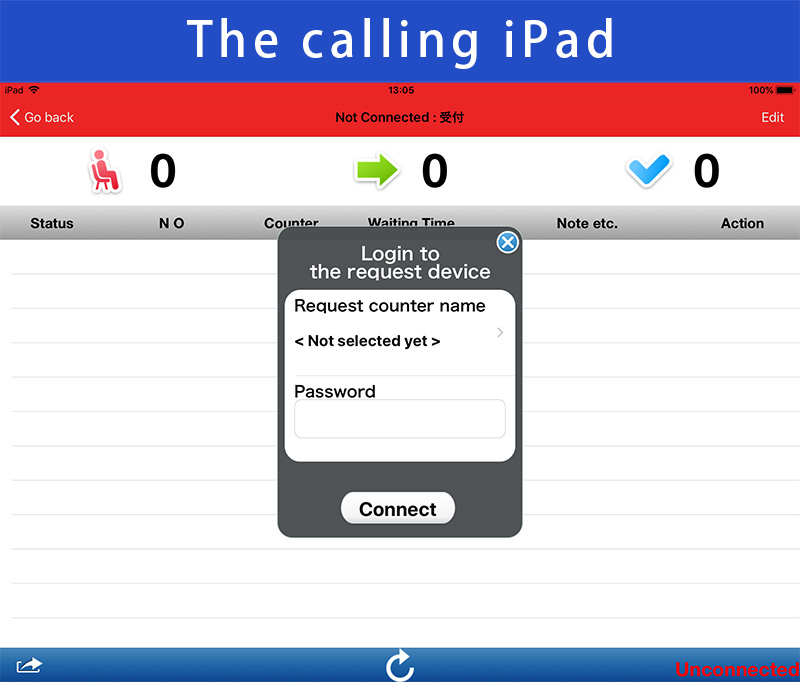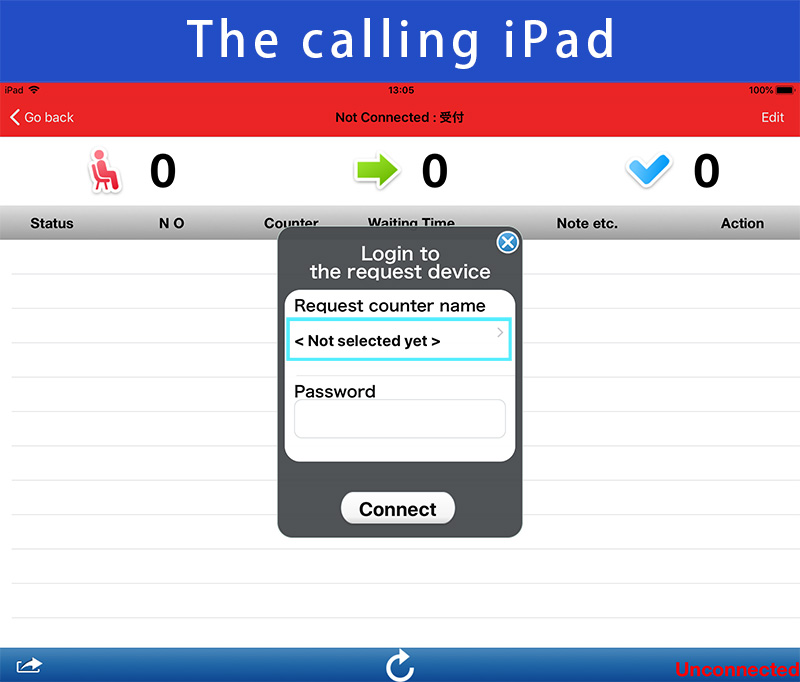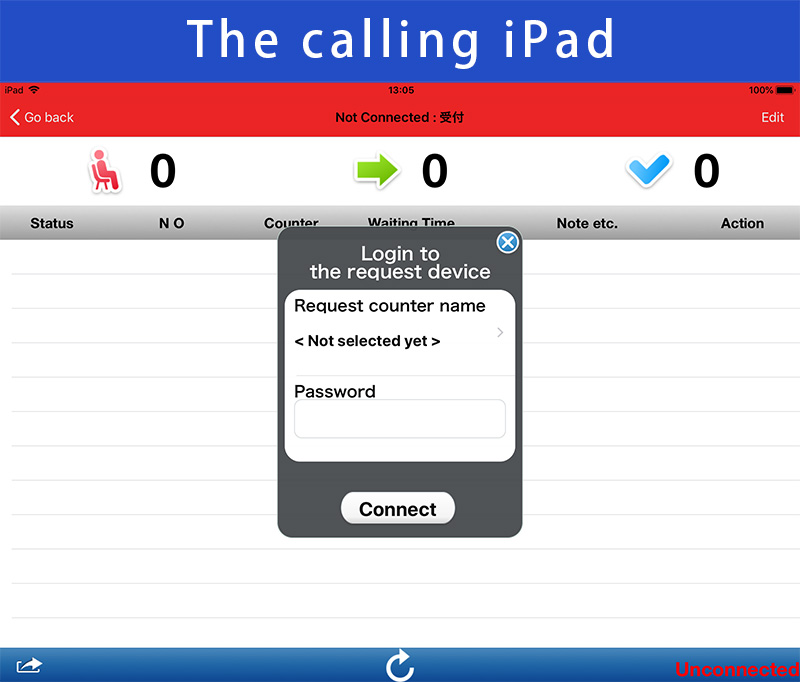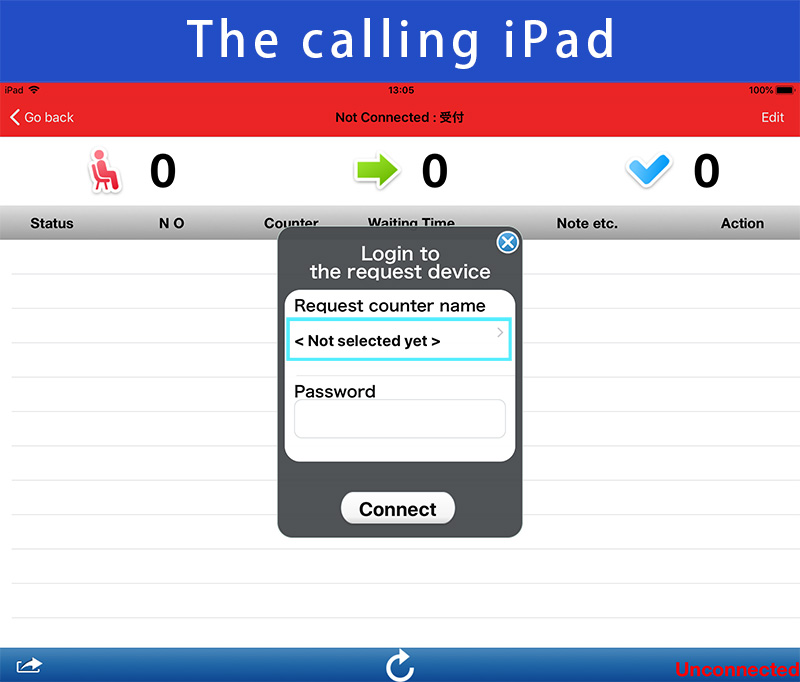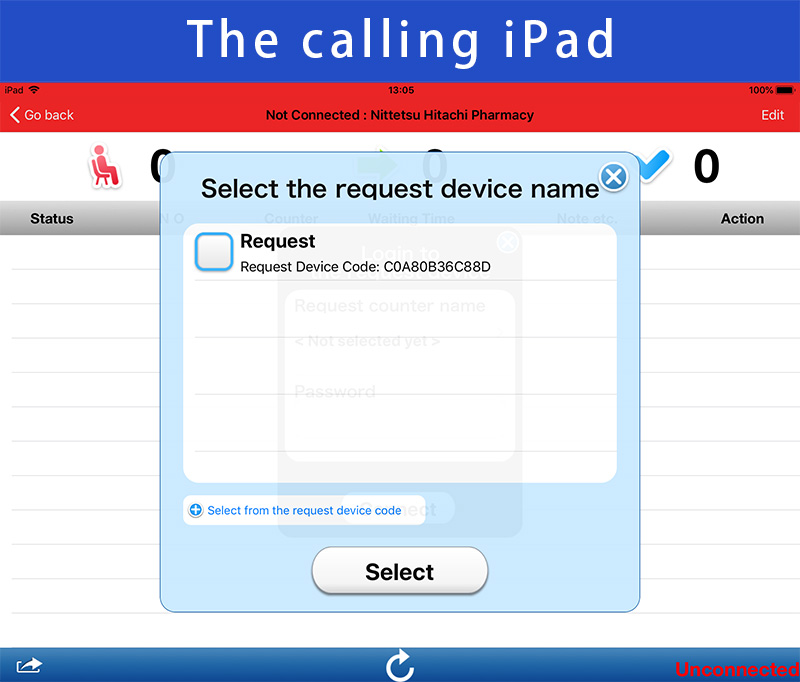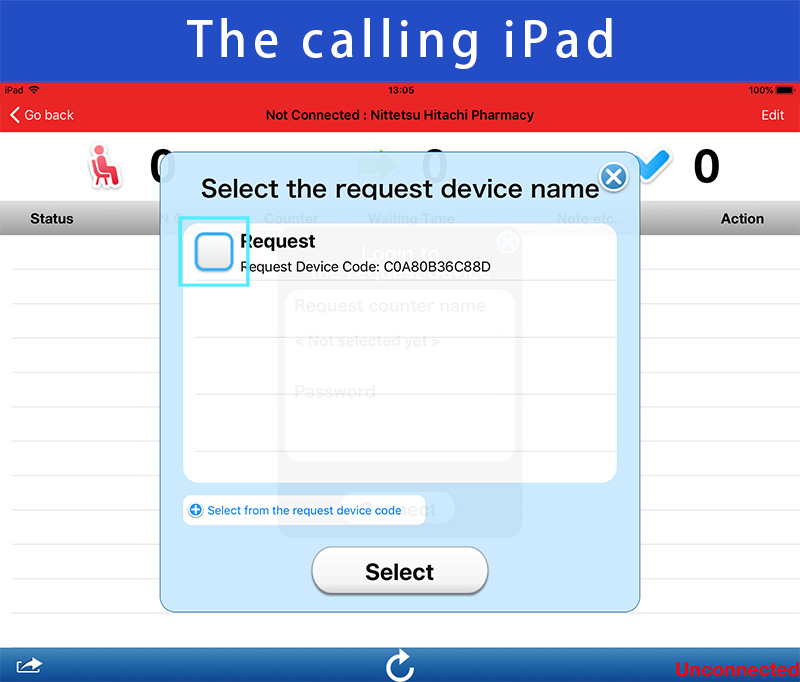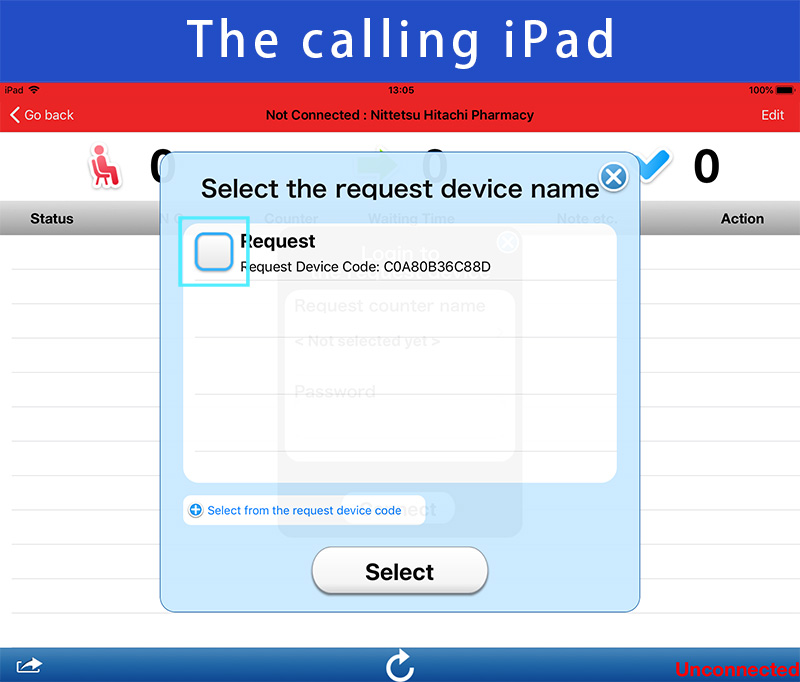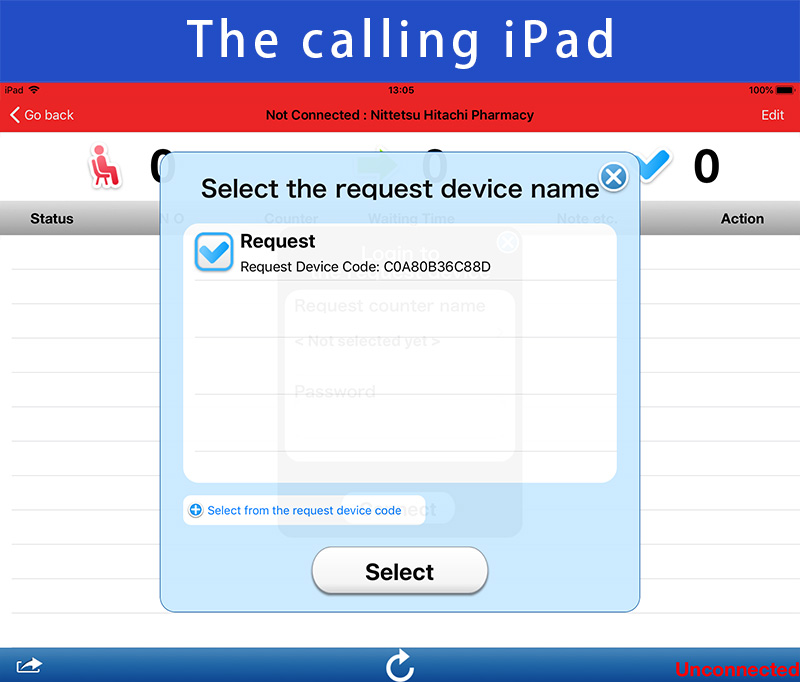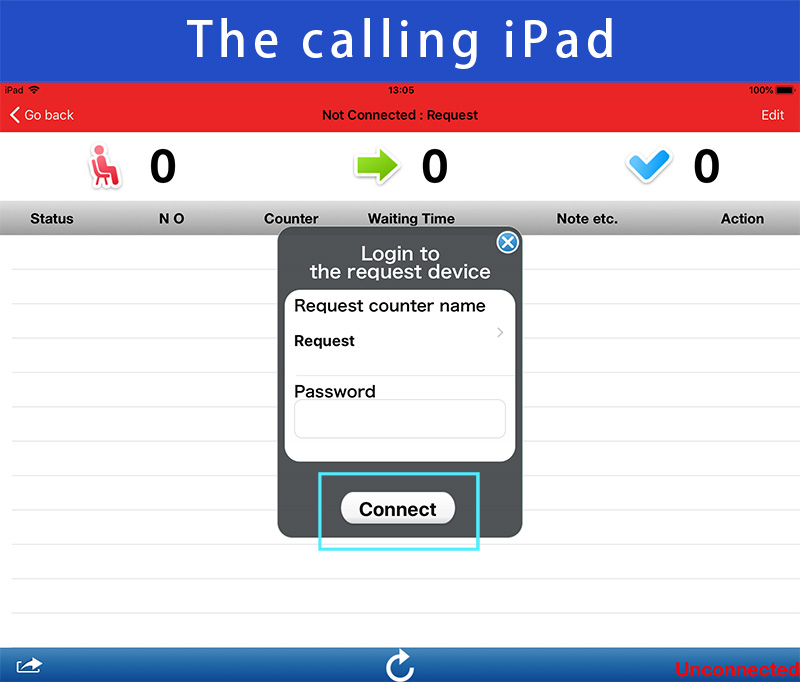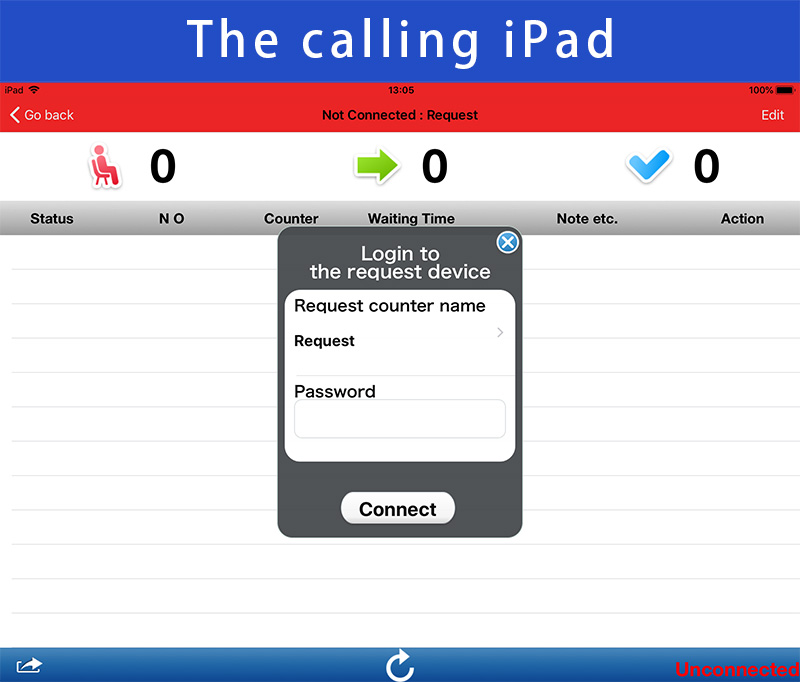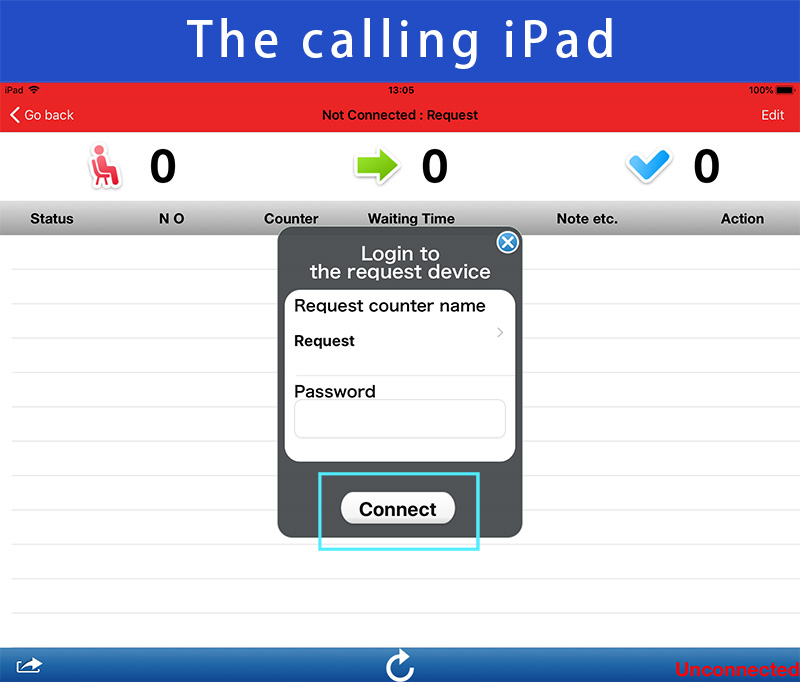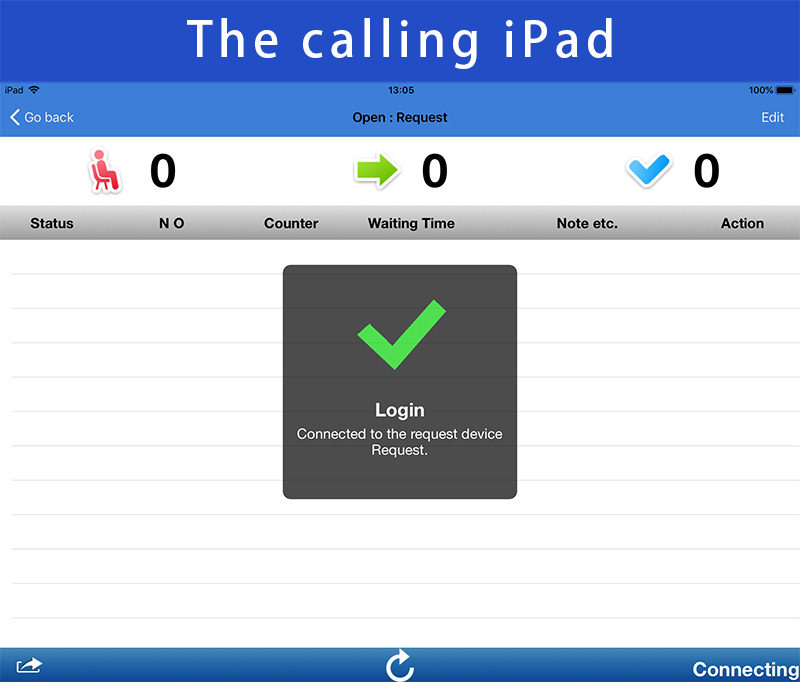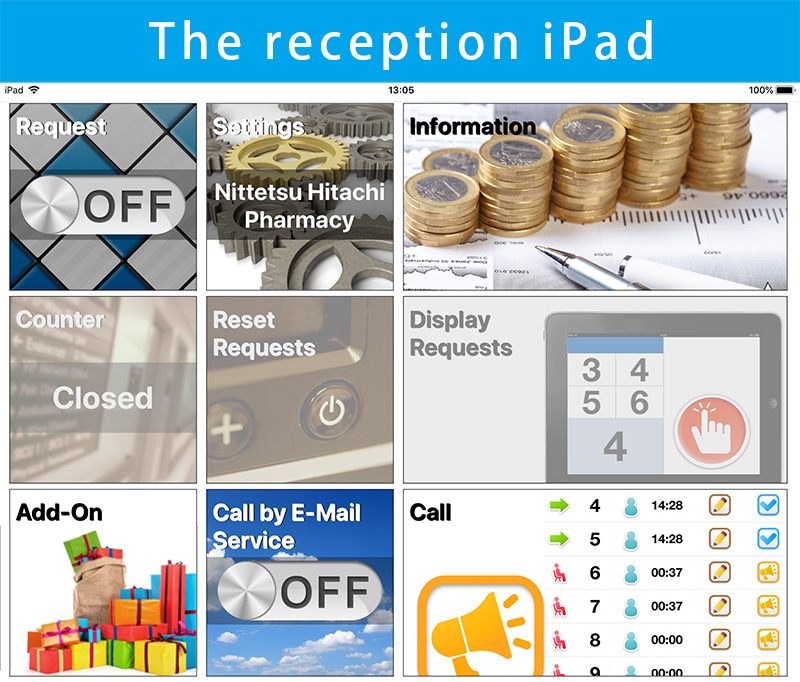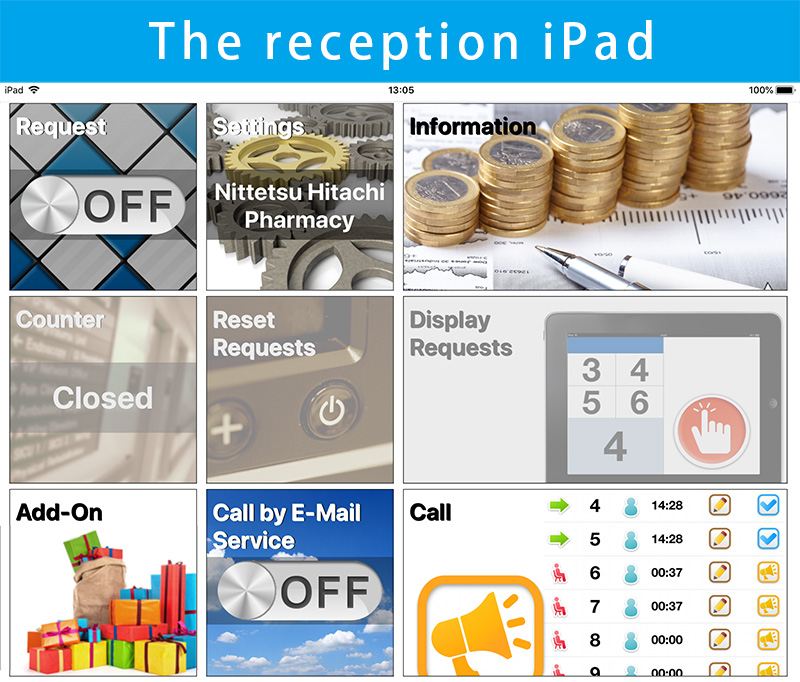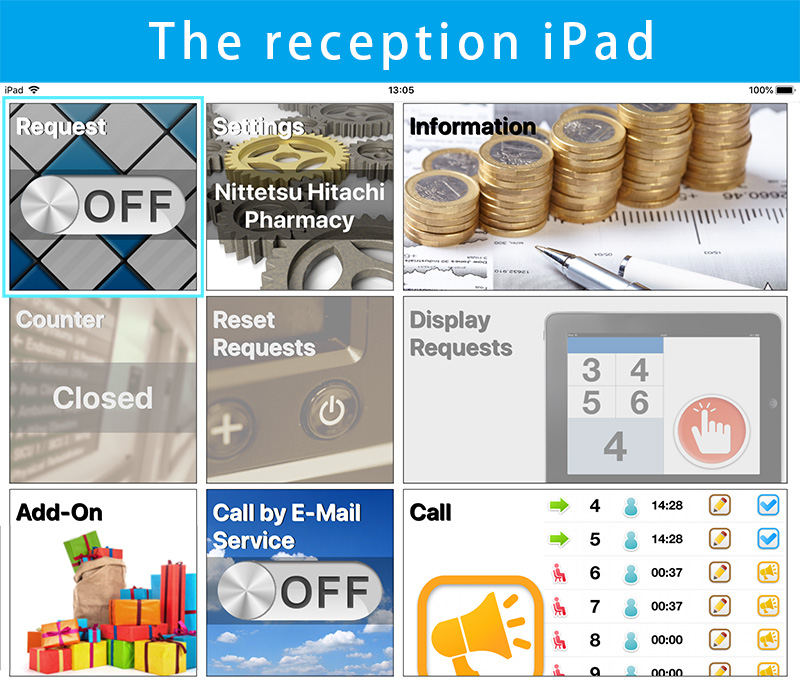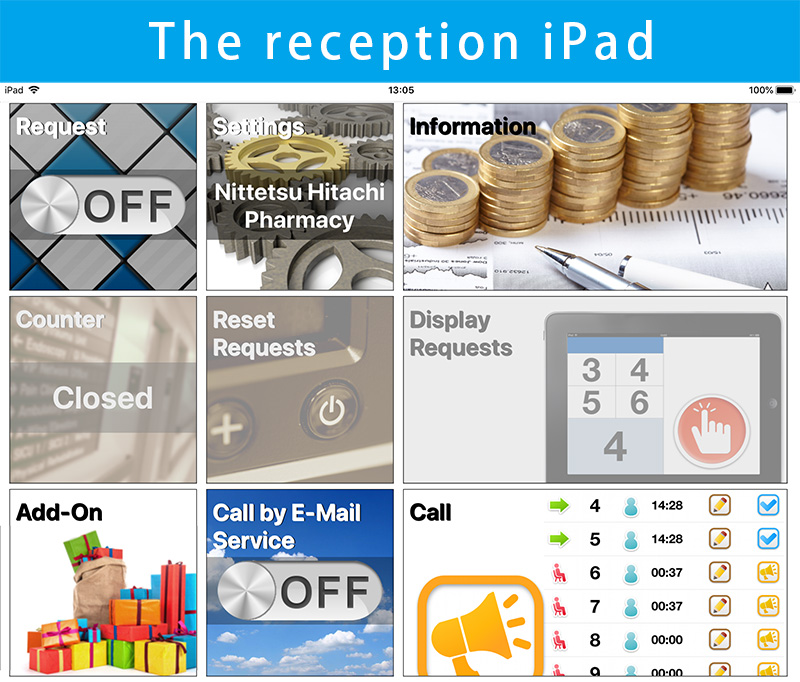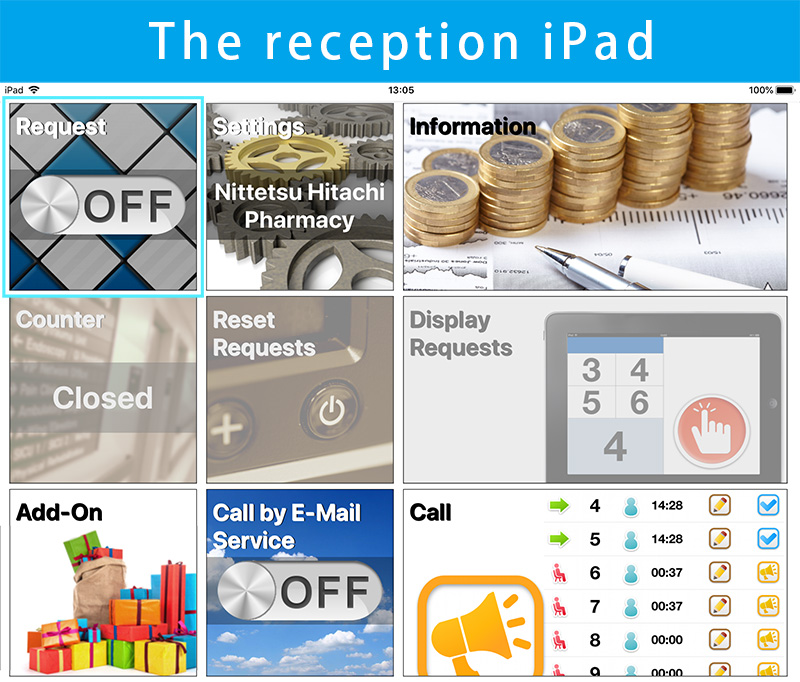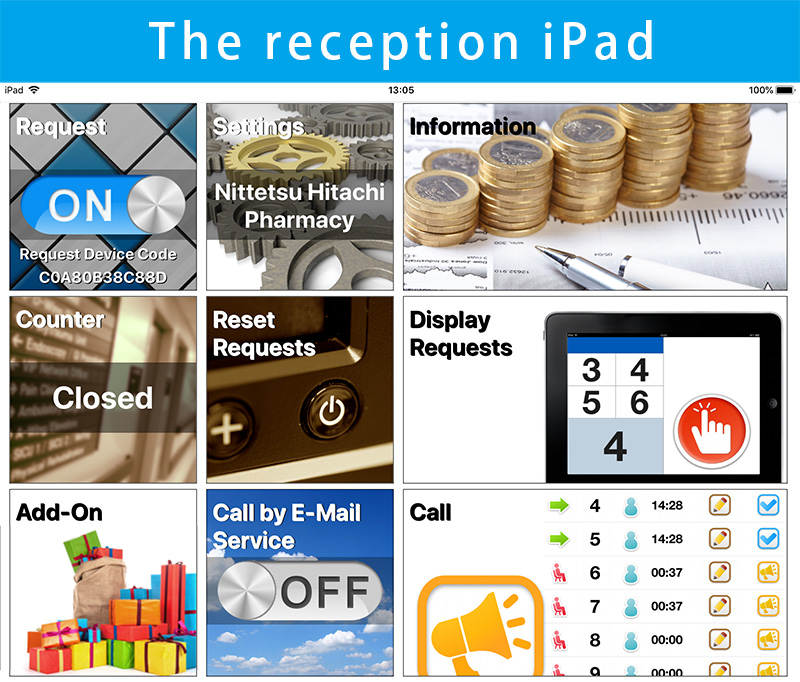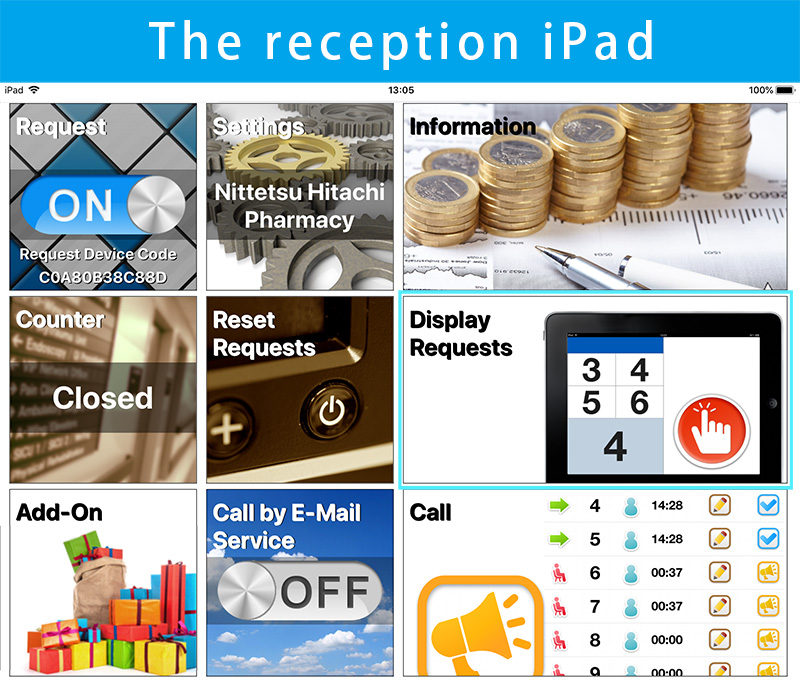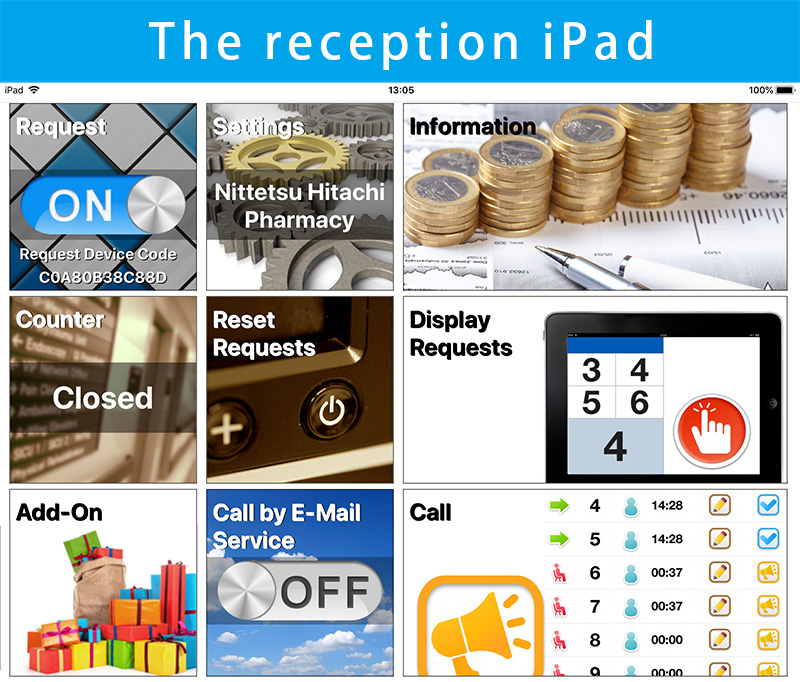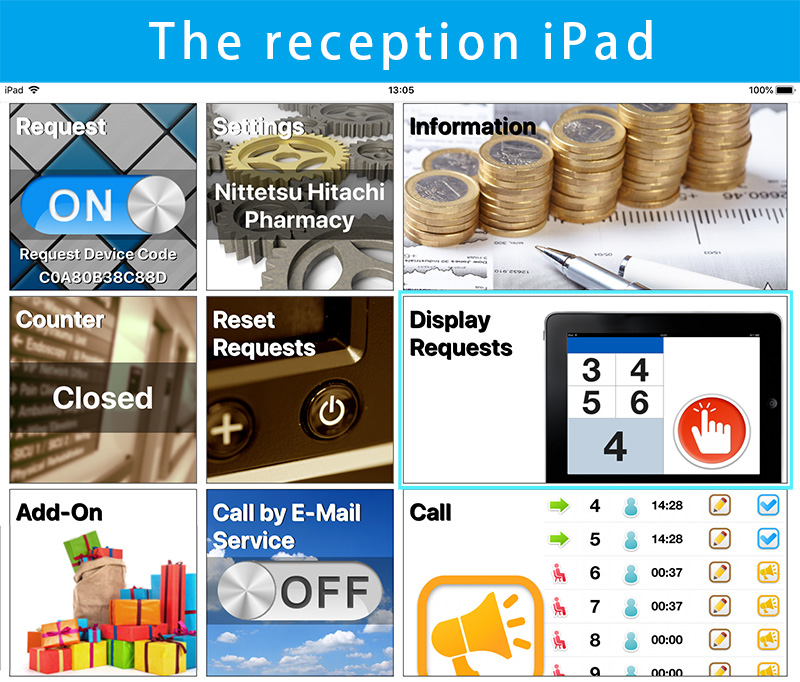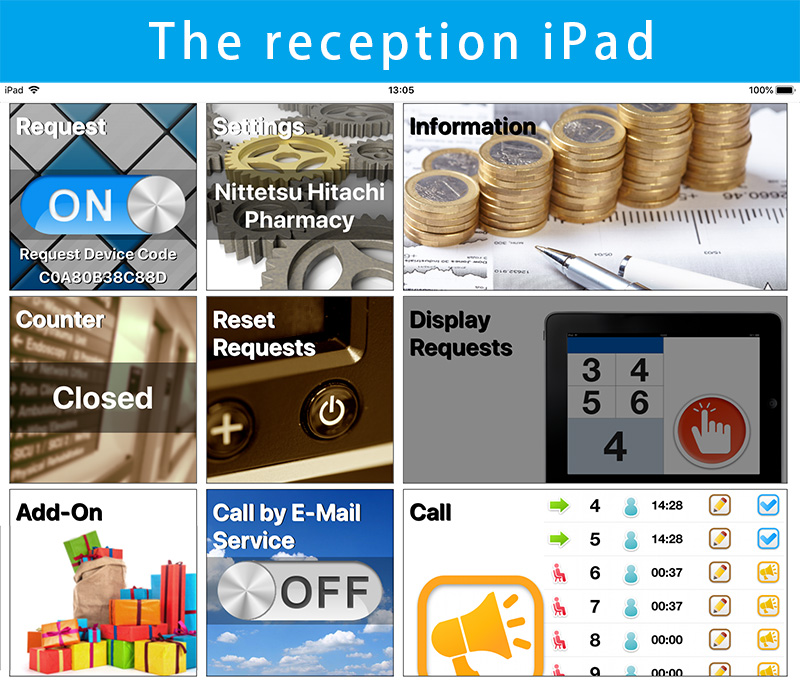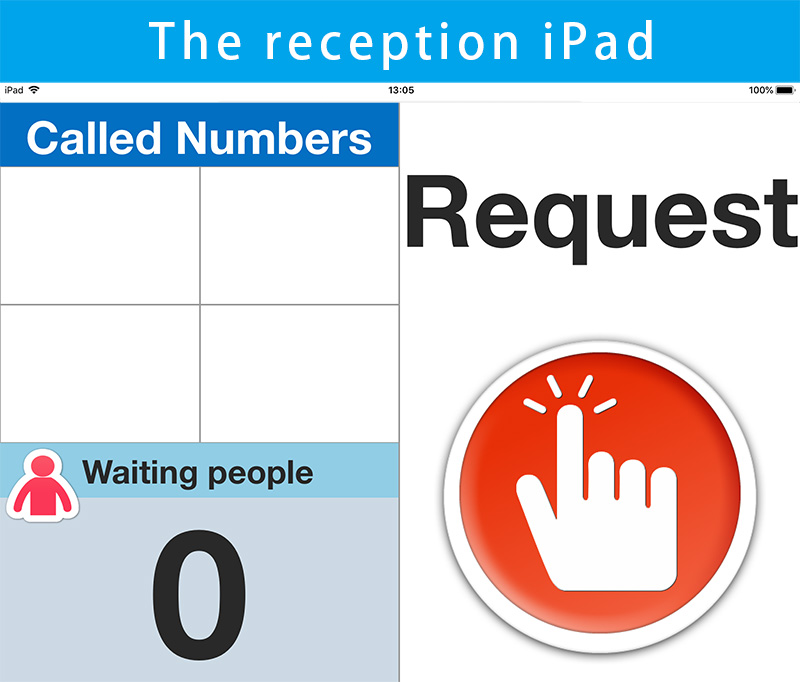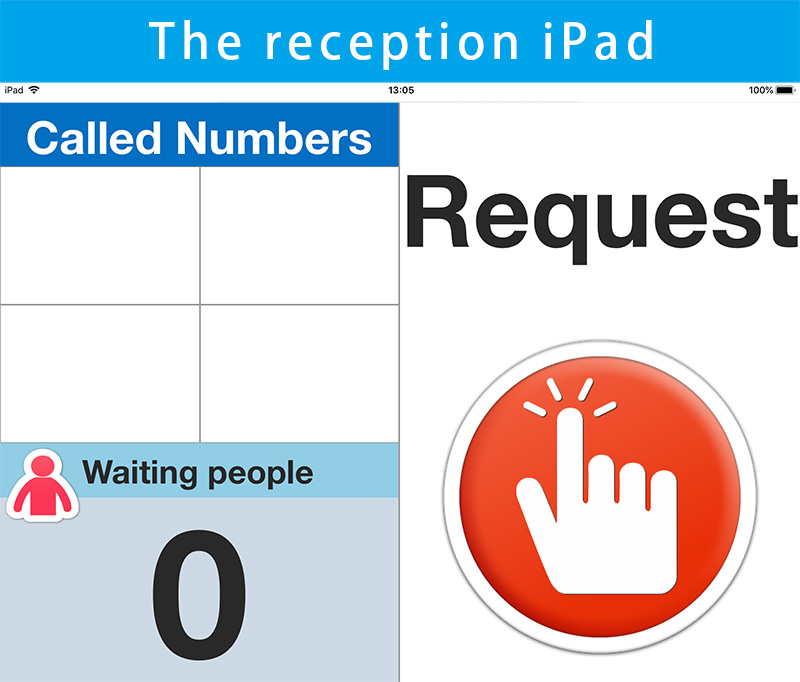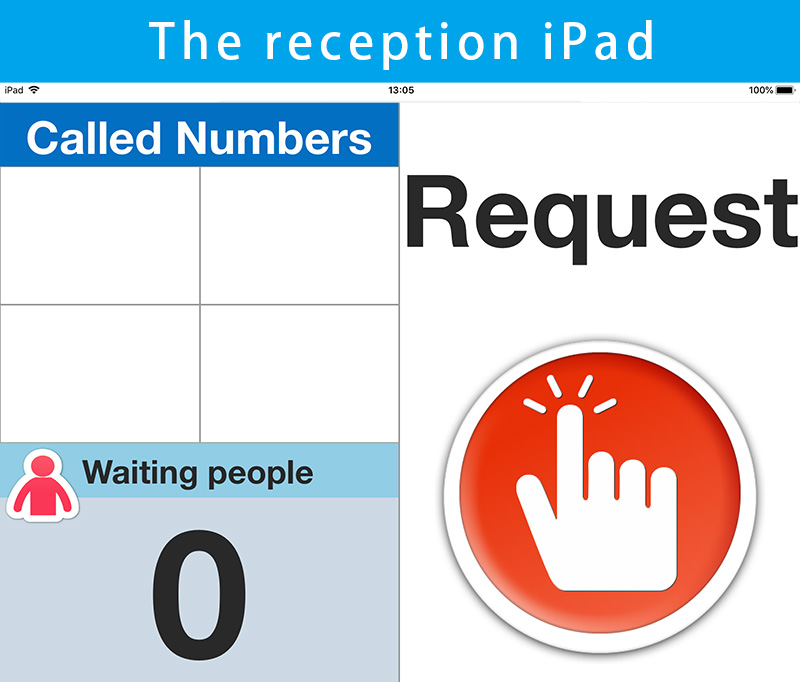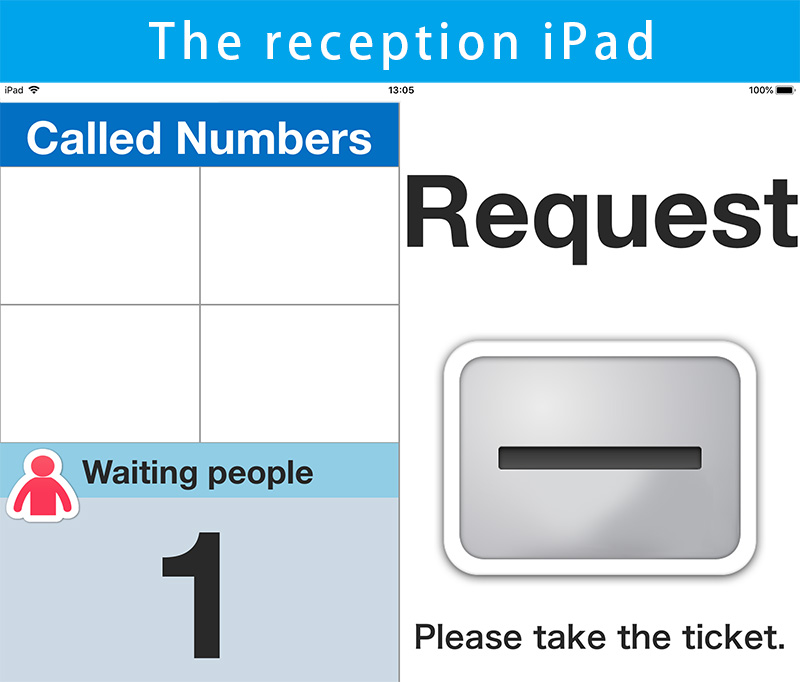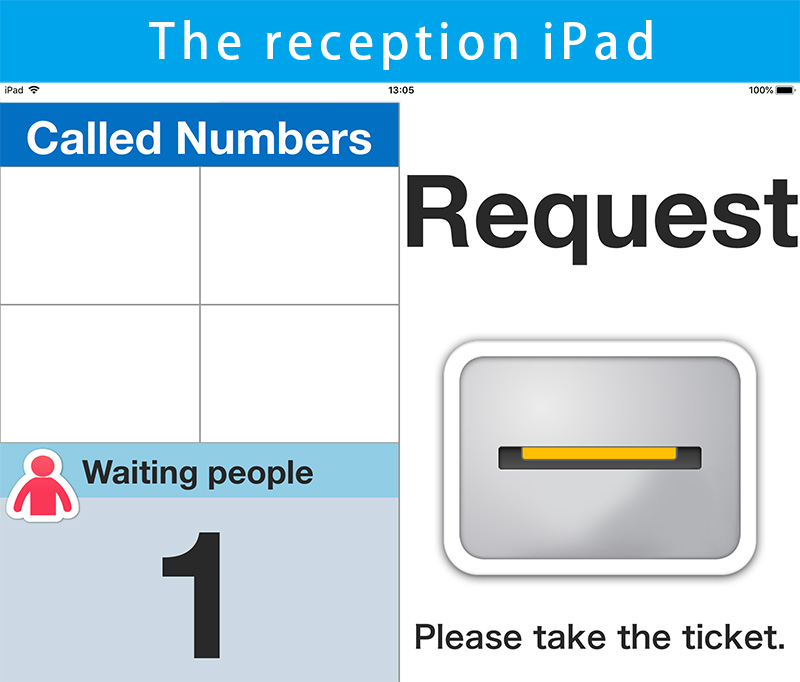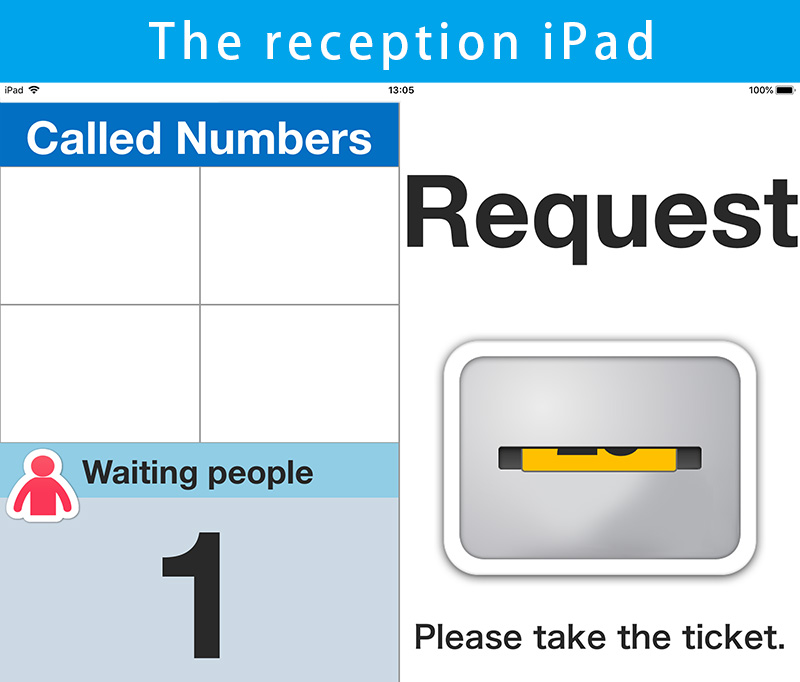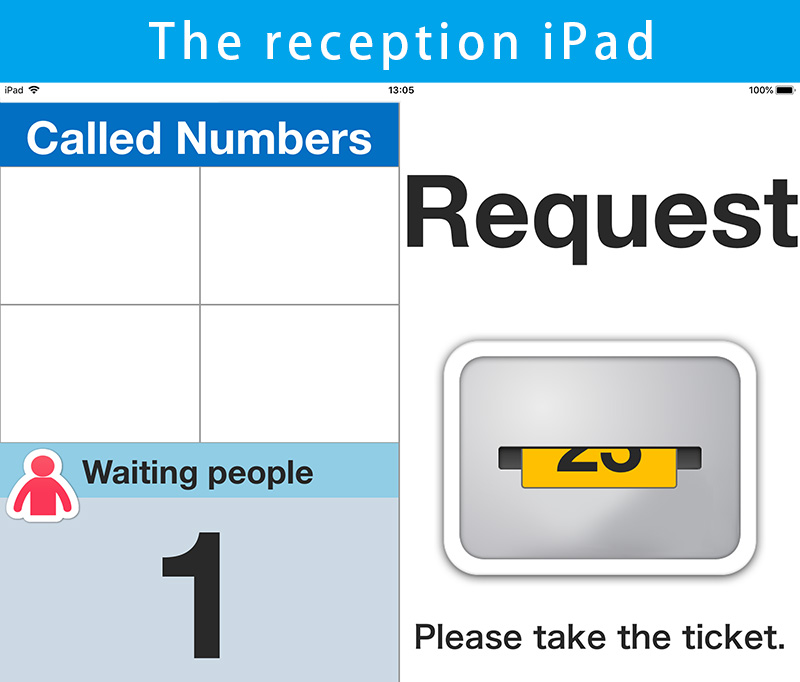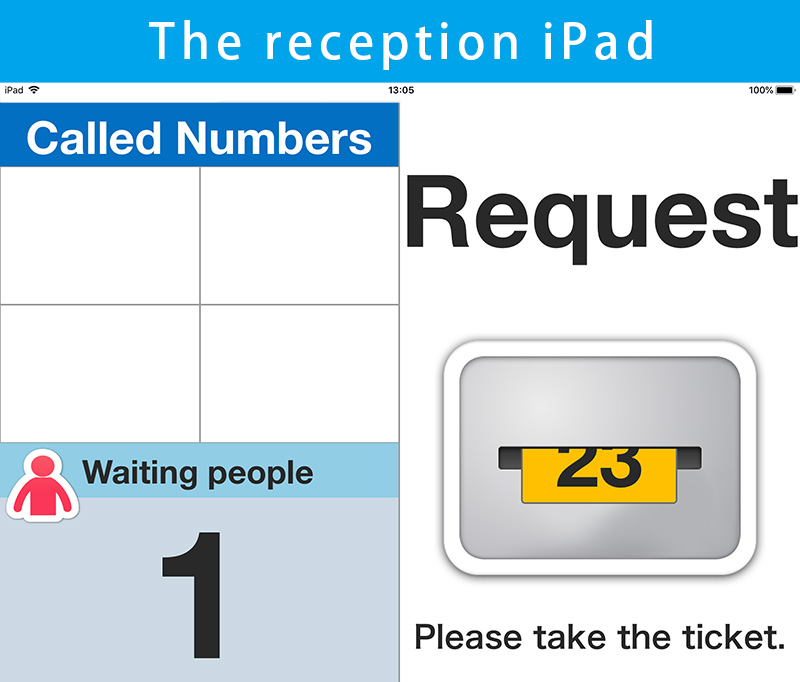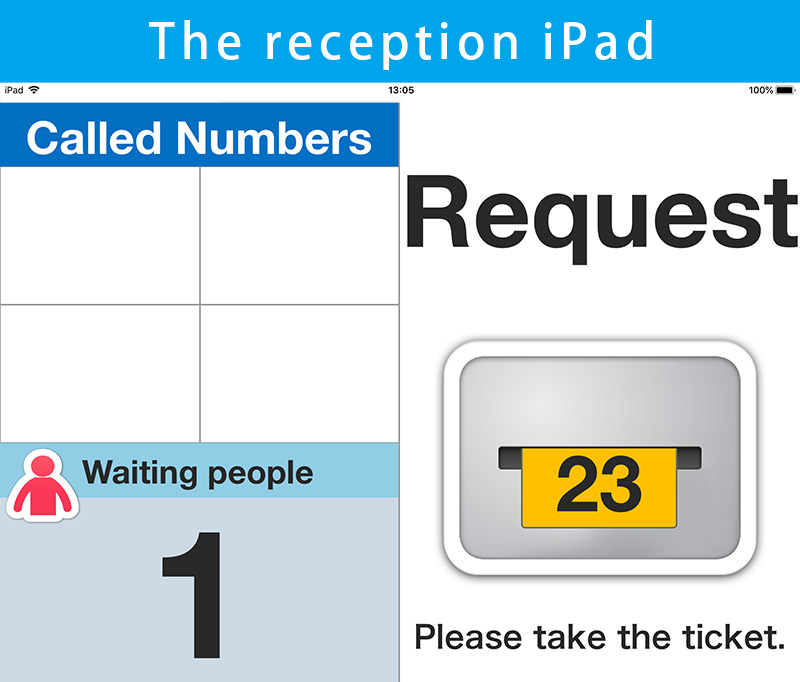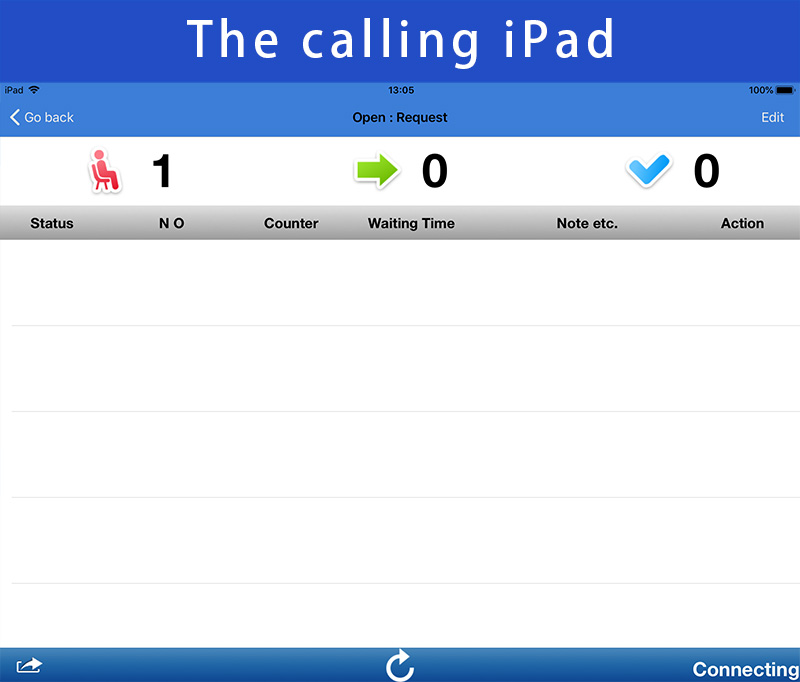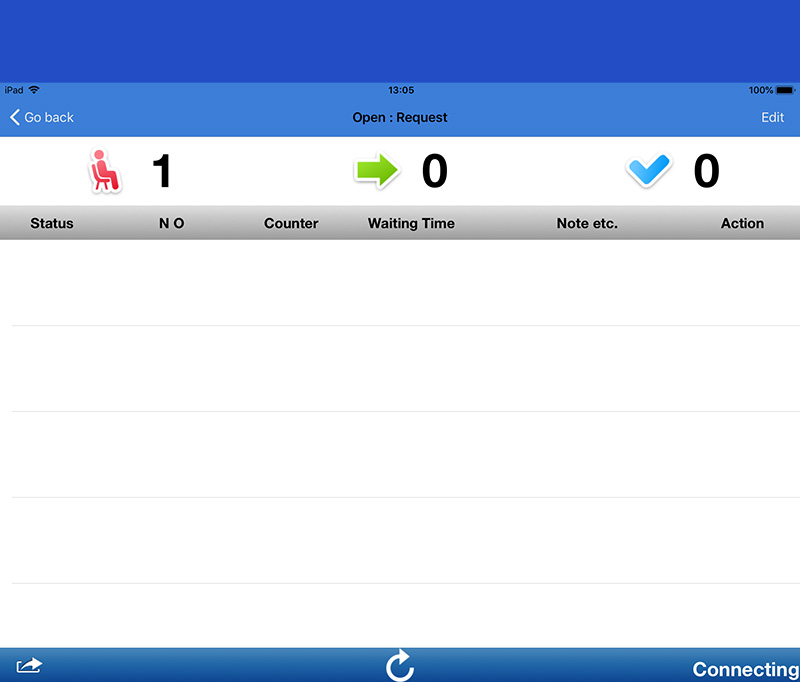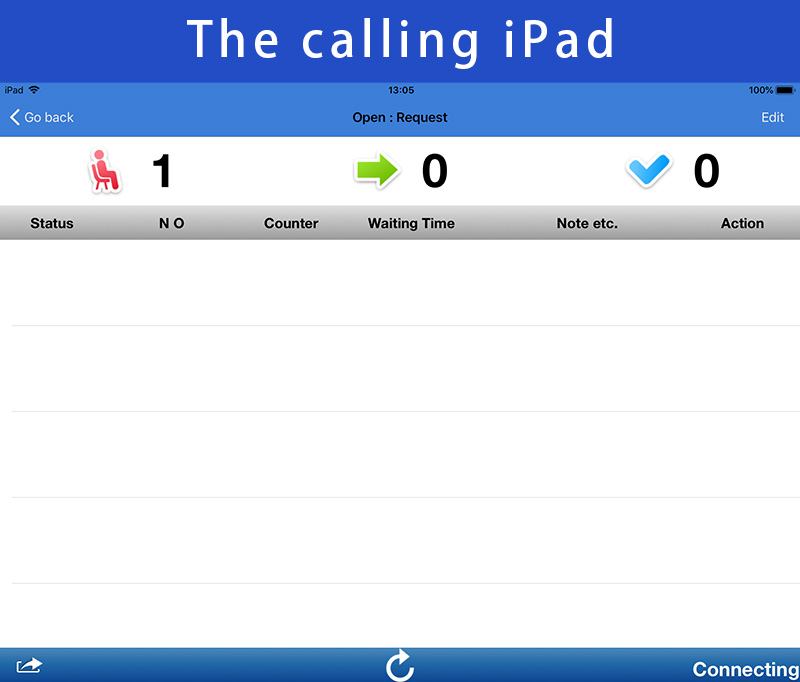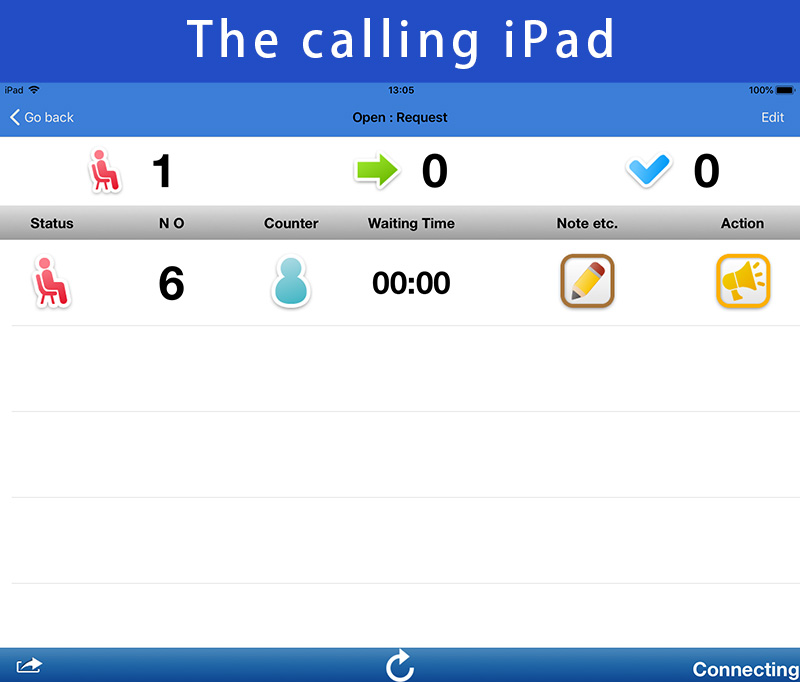 Refer to the "Usage Manual" and "Frequently Asked Questions" for details on settings and usage
Apply attractive decorative designs
on the reception screen.
Designs installed with the app can be used at no charge. Choose from a wide selection of characters and illustration.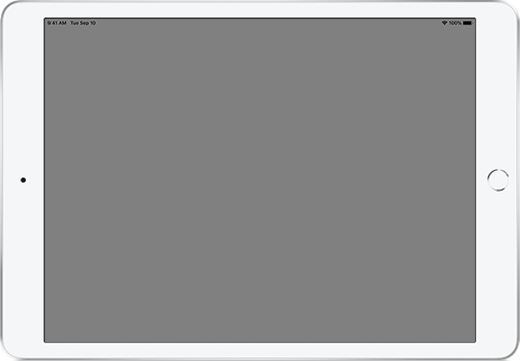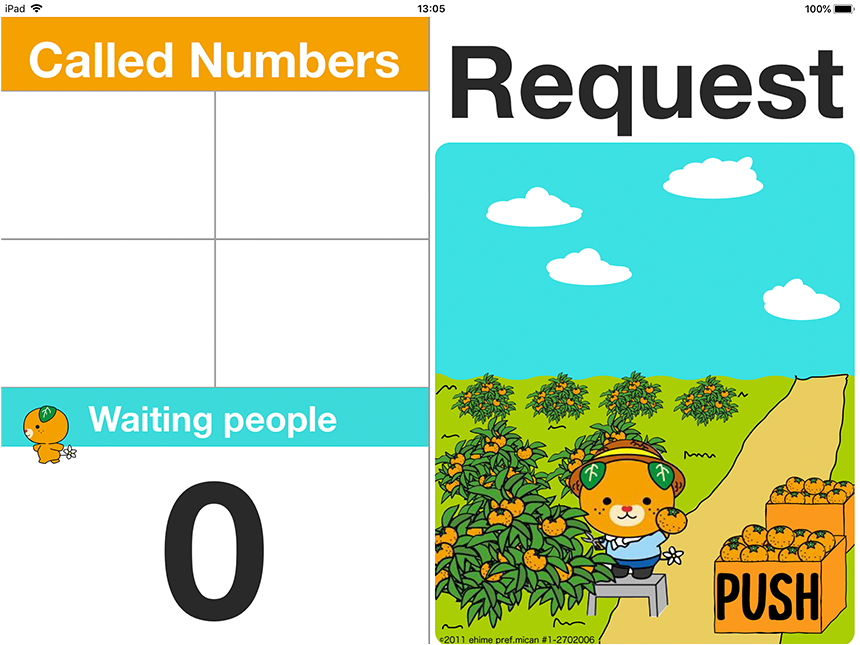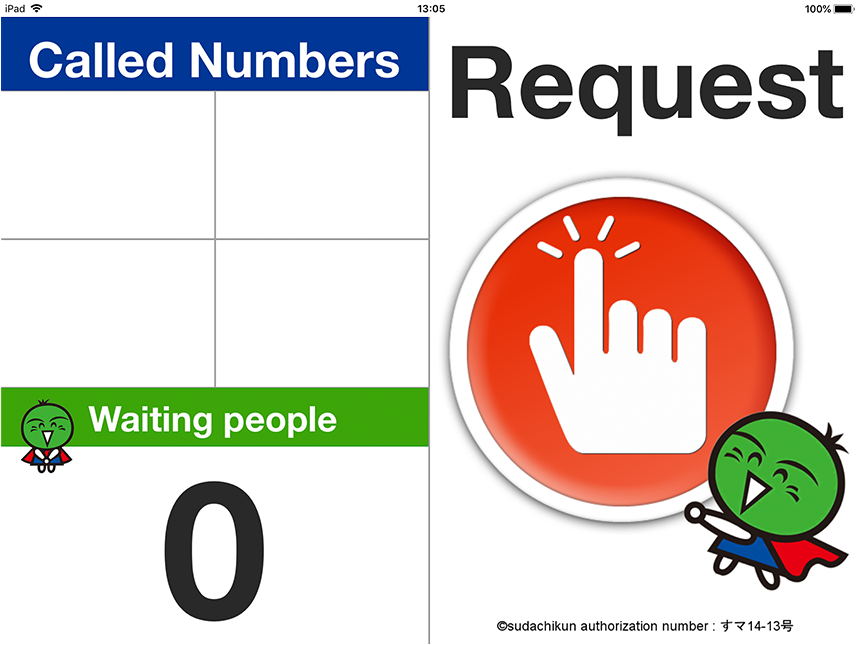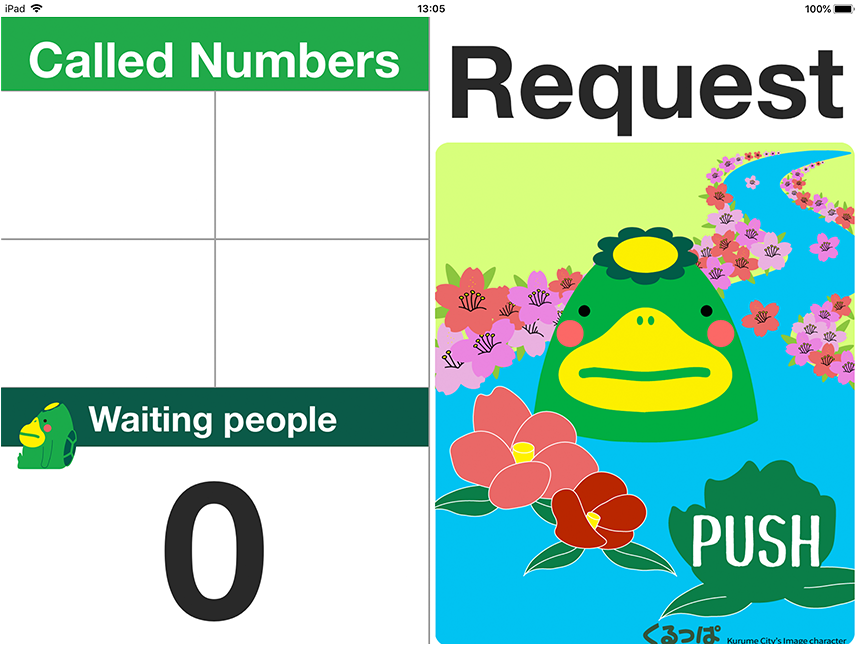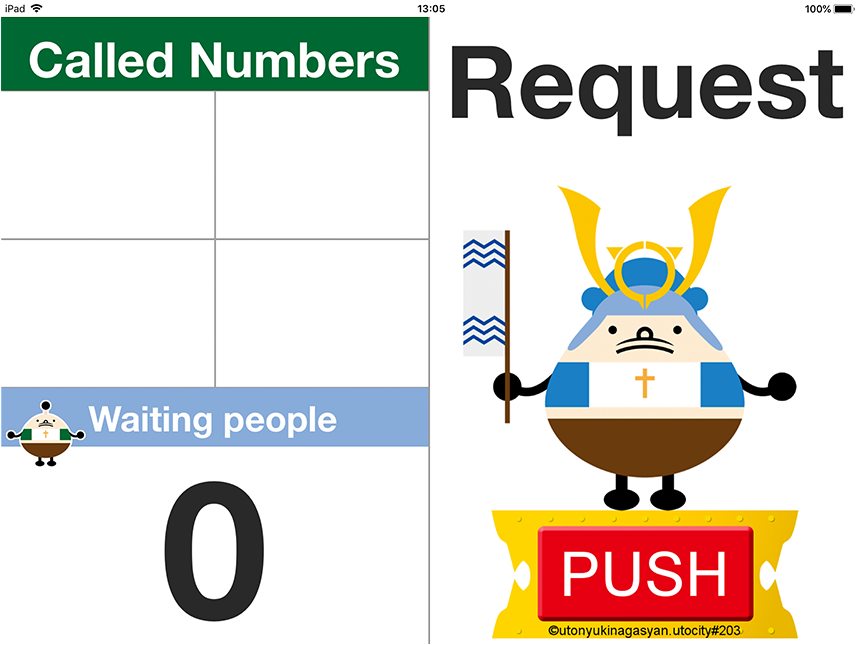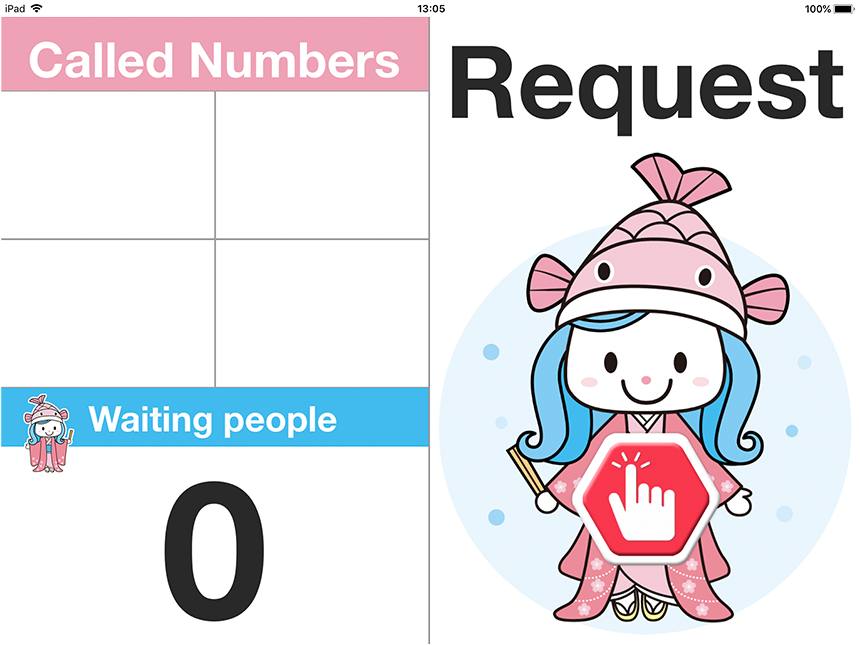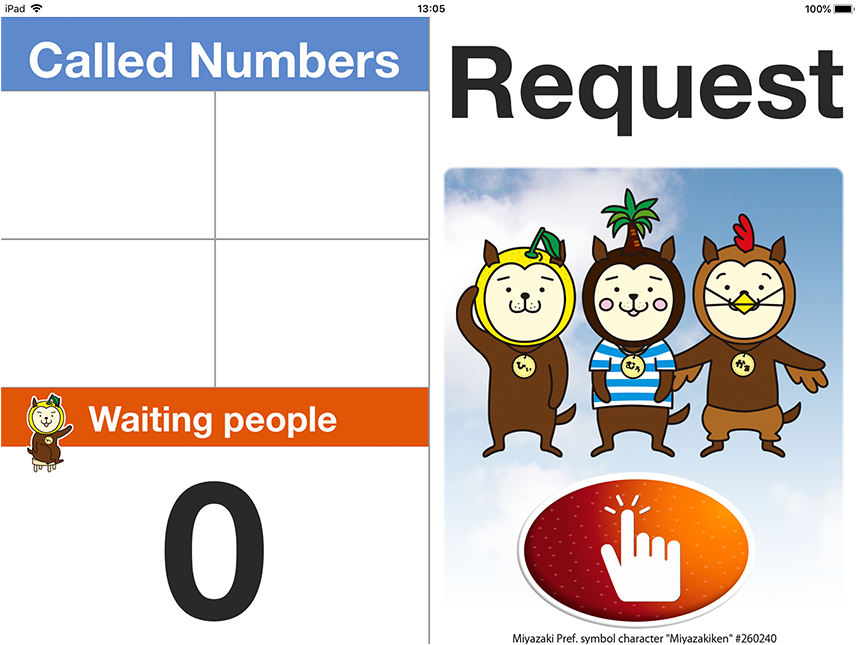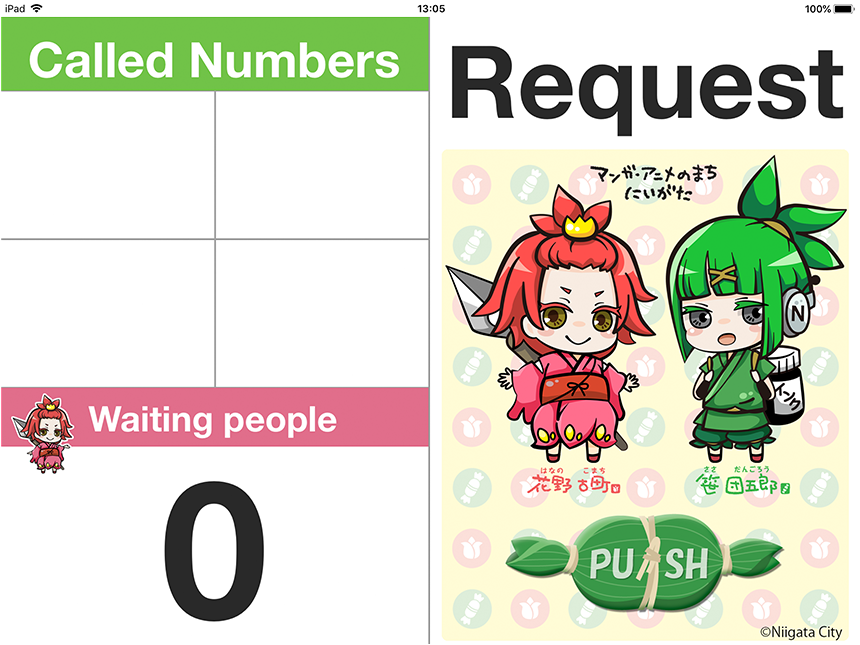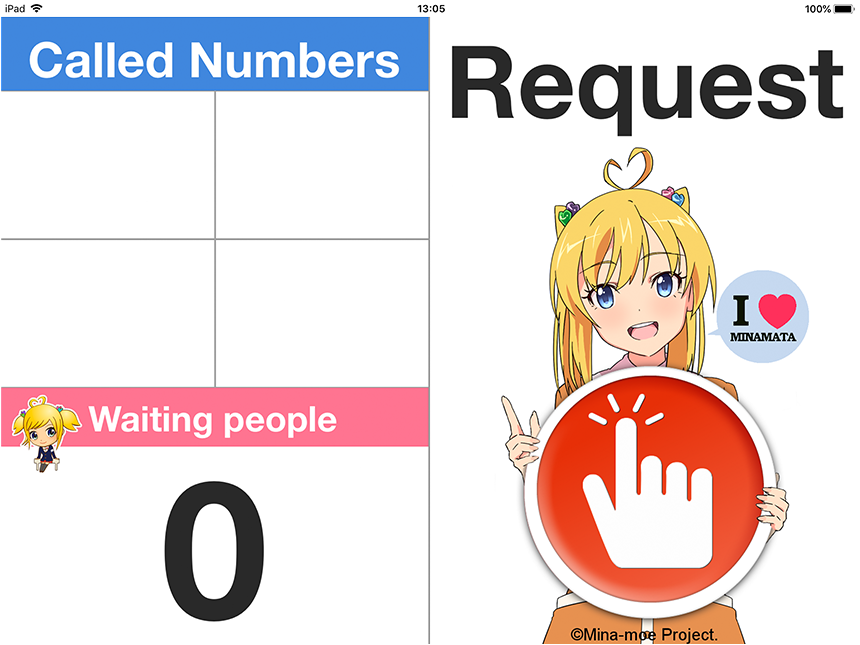 愛媛県イメージアップキャラクター「みきゃん」許諾番号:1-2702006/久留米市イメージキャラクター「くるっぱ」/徳島県のマスコット「すだちくん」/宇土市のげんき隊長「うとん行長しゃん」宇土市許可第203号 ©宇土市/小城市キャラクター 「こい姫」/宮崎県シンボルキャラクター「みやざき犬」(みやざき犬使用許可第280160号)/サポートキャラクター「花野古町&笹団五郎」©新潟市/萌えキャラ「桜井美奈」こと「ミィーナ」
Useful features available for free
Various features can be set based on your usage environment
Select a voice for notifications

By combining voiced phrases, you can select the phrase to call out characters from the iPad.

Choose the purpose of visiting

As a reception option, you can have a setting where customers can indicate the purpose of their visit.

Waiting customers and smoking / no-smoking preferences

For restaurants, you can set the number of adults and children, and smoking / no-smoking preferences.

Notification Screen Display

The reception screen can display images such as shop logos, business hours, and promotions.

Add messages to the waiting ticket

Add messages like business hours and special notices to the waiting ticket, as an advertising tool.
Optional Paid Features
Improve customer satisfaction with outstanding features for every situation

A business-oriented solution
for various usage scenarios
The business-oriented solution "Enterprise Serialna" provides full services
for various scenarios such as events, conferences, banks, hospitals, and restaurant chains.
Free Download Now

Download the free version of Serialna from the App Store button below.
Please refer to the Usage Manual for setup instructions.