[Notice]
2023.5.11[THU] Serialna Ver3.1.1
All you need is 2 iPads and a ticket printer.
The app is free and simple to set up, so it is easy to deploy.
Customer uses the reception iPad to
issue a ticket.

Staff uses the calling iPad to
check on the waiting situation.

Staff uses calling iPad to
call the customer.
Benefits for both the customer and the shop.
Less stress when waiting, and when calling.
easy reception

Customers can be served without calling on staff.

customer

Free up waiting time

Times can be reserved, allowing customers to spend time elsewhere.

customer

Assess the waiting situation

Assess the number of customers, waiting time, and no-shows, allowing numbers to be skipped.

Shop

Call customers with ease

Just tap the iPad. No need to call by voice.

Shop

Reduce labor

Automate reception to free up staff for other tasks.

Shop
Full of convenient features.
Free features and optional features to match your reception needs.
Built-in design options to
Decorate the waiting screen.

Spacious and easy-to-see
Large screen display.

Let customers make better use of their waiting time with
e-mail notification.

A business-oriented solution
for various usage situations.
The business-oriented solution "Enterprise Serialna" provides full services for various scenarios such as events,
conferences, banks, hospitals, and restaurant chains.
Improve customer service

Manage the waiting situation from one place. Let customers know the status of their reservations and waiting time, to improve service and guidance.

Link to other system / analyze customer actions.

Connect with membership cards and smartphone apps such as LINE, to provide special services to preferred customers.

Flexible customization

A wide range of customizations, from the main screen and ticket design, to features for special campaigns.
Choose a plan and start right away.
Various plans to fit your needs.
Free plan

For those who just want to try out the automatic reception system and app.

Reception / Ticket Issuing / Automatic Calling
Selecting Reception Category
Manage Reception and Calling
Decorating the Reception Screen
Add text to the paper tickets
Handle multiple service windows

Optional Feature Plan

For those who want a more full-featured reception service.

All the features of the Free Plan
Large monitor output
Handle external notification of waiting situation
e-Mail notification
Reception situation log output

Enterprise

An order-made reception and management service based on Serialna's functions.

All the features of the free and optional plans
Connect to customer site and reservation systems
Analysis features for reception and service performance
Personal authenticaion
LINE notification
Original designs
Usage Case.
Currently in use in various industries.

Ticket dispensers installed in a new college campus
Benefits both students and staff.
Kyorin University
Click here for Details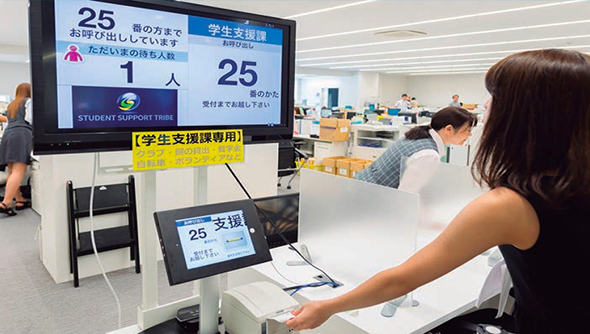 With smooth cooperation between pharmacists and clerks, services can allow waiting time to be used more effectively.
Yuhido Co., Ltd.
Click here for Details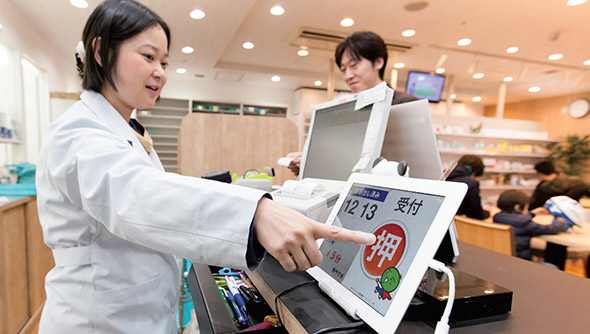 Customize Serialna to your own specifications. Improve cusotmer support with centralized management.
SOU Inc.
Click here for Details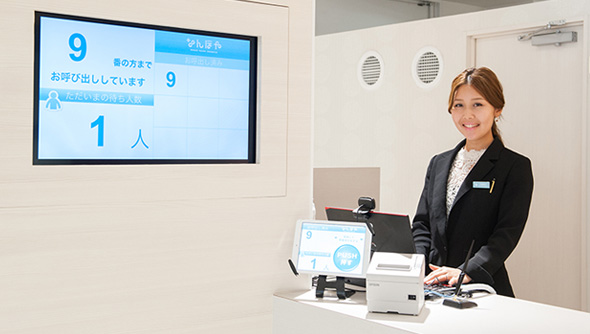 Introduction of Serialna
(How to use / Functions / Merit Ver2.4)Japanese

Demonstration of Selialna
(Ver1.2) English

Free Download Now

Download the free version of Serialna from the App Store button below.
Please refer to the Usage Manual for setup instructions.